​​​​​​​​​​​​​​​The Town of Aurora proudly celebrates Arts and Culture and acknowledges its integral role in fostering community engagement and civic pride. Art and culture help develop strong networks and gives the community a sense of belonging and involvement.
Aurora has many historic buildings, cultural activities and local artists showcasing their work and so much more for everyone to enjoy. Take in an art class, listen to some live music, view a repository of collective stories and experience culinary classes from all cultures.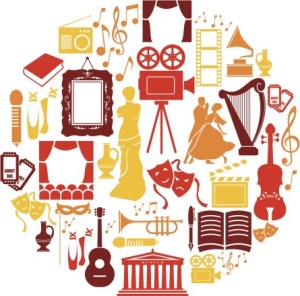 View some of the exciting Arts and Culture sites and events Aurora has to offer.
Aurora Cultural Master Plan
The Town of Aurora is developing its first Cultural Master Plan. The Plan will create a cultural vision for our Town and develop strategies to support culture and broader economic development goals.
The first step in the Cultural Master Plan is to complete a cultural mapping exercise, to develop a list of cultural resources in our community. The next step will be to engage our community to help shape the vision, directions and priorities of the Cultural Master Plan. We will contact culture and heritage groups, businesses and interested residents for feedback.
Council has appointed a working group to support the development of the Cultural Master Plan. This group includes Town staff, as well as cultural and community representatives.
Please check back regularly for project updates.
For more information, please email
What is municipal cultural planning?
The Aurora Cultural Master Plan is guided by the municipal cultural planning process. Municipal cultural planning is a priority for the Government of Ontario. Watch this short video on municipal cultural planning and learn why it considered an essential tool for municipalities to grow local economies and enhance quality of life.