COVID-19 Update: Open Spaces
Effective Tuesday, May 19, the Town of Aurora is permitting recreational use of tennis courts, basketball courts, sports fields, baseball diamonds, skateboard parks, pickle ball courts and the dog park. All outdoor picnic sites, benches and shelters in parks and recreational areas in Aurora are now open. Staff are working to prepare and open the skateboard parks over the next few days.
Excluded are water-play areas, playgrounds, play structures, washrooms and clubhouses. Also prohibited is the use of these facilities for organized sporting activities, such as football, softball, ball hockey, soccer, frisbee and basketball, as these activities do not allow for proper physical distancing.
Aurora's trail system continues to be open. Open park spaces in Aurora were reopened on May 7 for activities such as catching or kicking a soccer ball, flying a kite or letting young children run around.
Public health guidelines will still apply according to the prohibitions under the current Provincial Orders including the ban of organized public events, gatherings of more than five people (inclusive of gatherings on private property but excluding family members who reside at the same address), physical distancing of at least two metres from non-household members during all outdoor activities and entry to and use of certain outdoor recreational amenities.
Examples of permitted activities for individuals from the same household in an open park space include:
Playing catch or kicking a soccer ball
Flying a kite
Exercising and stretching on a yoga mat, but not in a class
Letting young children run around
School board open spaces are still closed as this use is governed by the school boards. Sheppard's Bush will be reopening as of May 29 with restrictions. Please visit lsrca.on.ca for more details.
The Town of Aurora trails are open for use. Please practice physical distancing when using Aurora's trails. The Regional Municipality of York has re-opened public access to the York Region Forests as of April 18 with stricter guidelines for all users.
The following guidelines are in place for all users at the York Regional Forest and its 21 public forest tracts:
All dogs must be leashed and under control at all times (the off-leash dog area at Bendor and Graves Forest Tract both remain closed until further notice)
Practice physical distancing of at least 2 metres between yourself and other forest users, both on the tracts and in common parking areas
Do not litter, including garbage, personal protective equipment and pet waste
Please be kind and act responsibly
The Town of Aurora has some amazing trails just waiting for you to explore! At present, we maintain approximately 62 kilometres of trails connecting our neighbourhood parks, Town facilities and green spaces. The majority of our trails are compact gravel surfaces with some asphalt sections through neighbourhood and community parks and are considered multi-purpose trails for all to enjoy.
To search for all trails in Aurora, please use our interactive map.
Enjoy Aurora's Trail Systems
Whether you're walking, jogging, cycling or cross-country skiing - there's an Aurora trail waiting for you. Below are a few of our larger trail systems.
Tim Jones Trail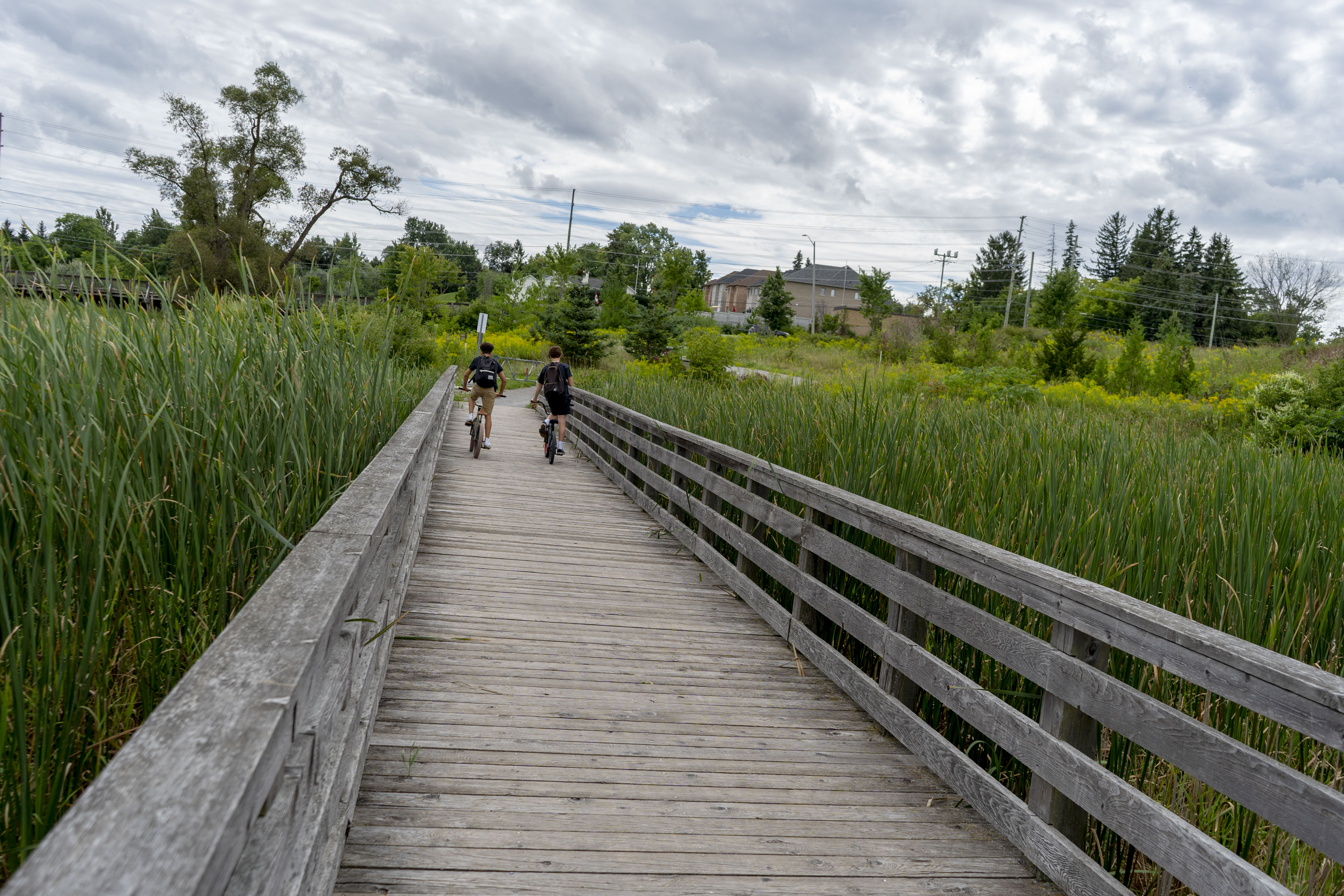 The Tim Jones (Nokiidaa) Trail is Aurora's longest trail corridor stretching from Vandorf Woodlot in the south (Vandorf Sideroad just west of Bayview Avenue) to the St. John's Boardwalk at the McKenzie Marsh.
The trail corridor links municipal facilities such as the Aurora Family Leisure Complex, the Aurora Town Hall and the Aurora Senior's Centre as well as passing through the Aurora Community Arboretum, Lambert Willson Park, and Sheppards Bush. An additional trail northward, just west of McKenzie Marsh, links up with the Town of Newmarket and completes Aurora's section of the Tim Jones (Nokiidaa) Trail.
The Tim Jones Trail is part of the larger Nokiidaa Trail system and can be taken as far north as East Gwillimbury following the East Holland River.
Klaus Wehrenberg Trail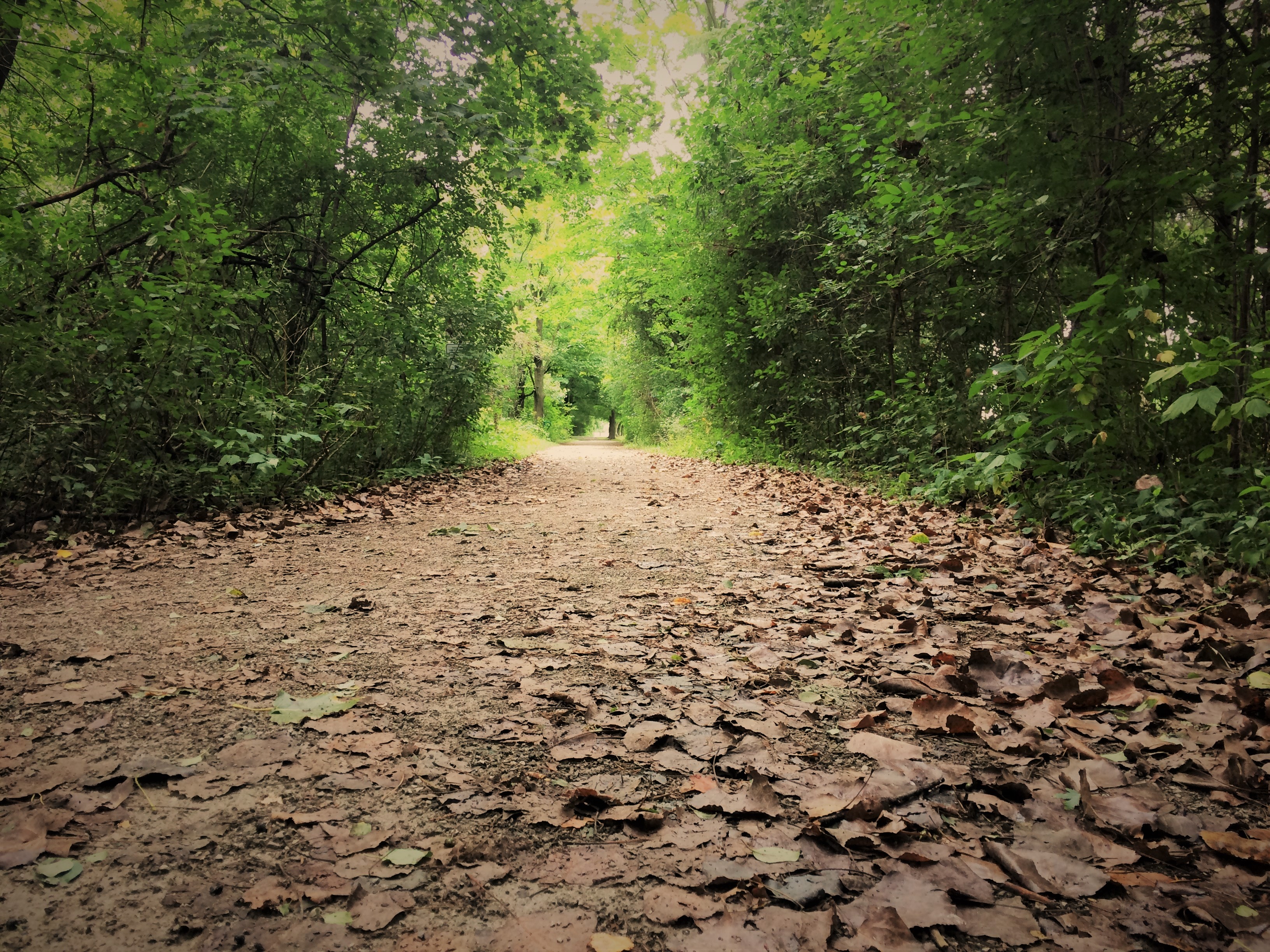 This trail connects with the Tim Jones Trail in Sheppard's Bush. It then continues south through the hardwood forest to Vandorf Side Road where it meets the Evans Park Trail running South from Vandorf Side Road to Evans Park.
Directions: The main entrance is off Industry Street, in Aurora, with a second entrance off Industrial Parkway.
Willow Farm/ Lakeview Trail System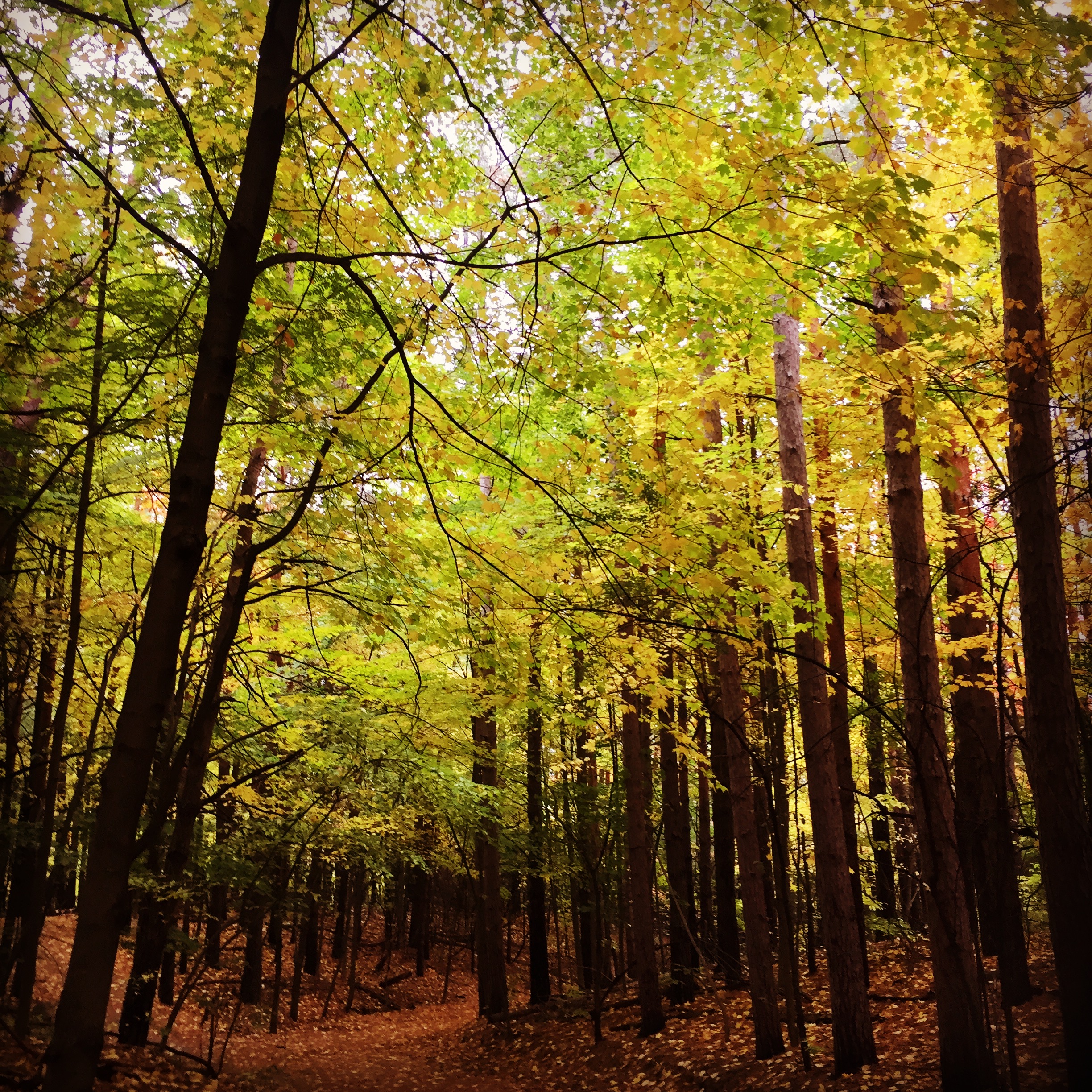 This trail links parks and linear open space corridors within the forested hills of St. Andrews in Northwest Aurora. This trail features rolling hills, as the trail rises up to one of the highest points of elevation within Aurora.
Directions: the trailhead is located at the northeast end of the trail at the pond and stone bridge on Willow Farm Lane (just south of St. John's Sideroad). Parking is available along residential streets, which intersect with the trail. There is also public parking available at Summit Park (Orchard Heights Blvd. just east of Bathurst) and walk 200 m. east to Reservoir Park or 200 m west to the trail crossing at Whispering Pine Trail.
Parks & Trails Etiquette
General Safety Tips
Prepare for the weather. Wear sunscreen, bring water, watch for slippery surfaces, wear appropriate footwear and dress to suite the temperature
The trails are not groomed or maintained during winter months and conditions vary widely. Please exercise caution at all times
Be courteous to other trail users
Plan to be off the trail system a half hour before dusk (please note most of our nature trails are not lit for night-time use)
Carry identification and a cell phone if available
Use the trails with a friend or with a group
Pet Etiquette
Dogs must be under control and on a leash at all times
Please pick up after your dog
A leash-free dog park is located at Canine Commons on Industrial Parkway North
Cycling Safely
Yield to pedestrian or other cyclist and alert them as you approach from behind
Look ahead and do not become distracted
Be predictable: Follow rules, obey signs and signal your intentions
Wear a helmet. Bicycle helmets are law for all Ontario cyclists under the age of 18 and they are highly recommended for cyclists of any age
When you are cycling on the road you are considered to be operating a vehicle and therefore you have rights and responsibilities. If you are unsure about your duties as a cyclist please consult the Ontario Highway Traffic Act, R.S.O. 1990
Respecting Nature
Stay on the designated trails, as walking through vegetation can destroy plants, disrupt wildlife habitat and compact the soil
Please leave nature as it is for future generations to enjoy!
Maps