COVID-19 Updates: Visit our COVID-19 webpage for full details and up-to-date information.
---
National Youth Week – May 1 to 7, 2021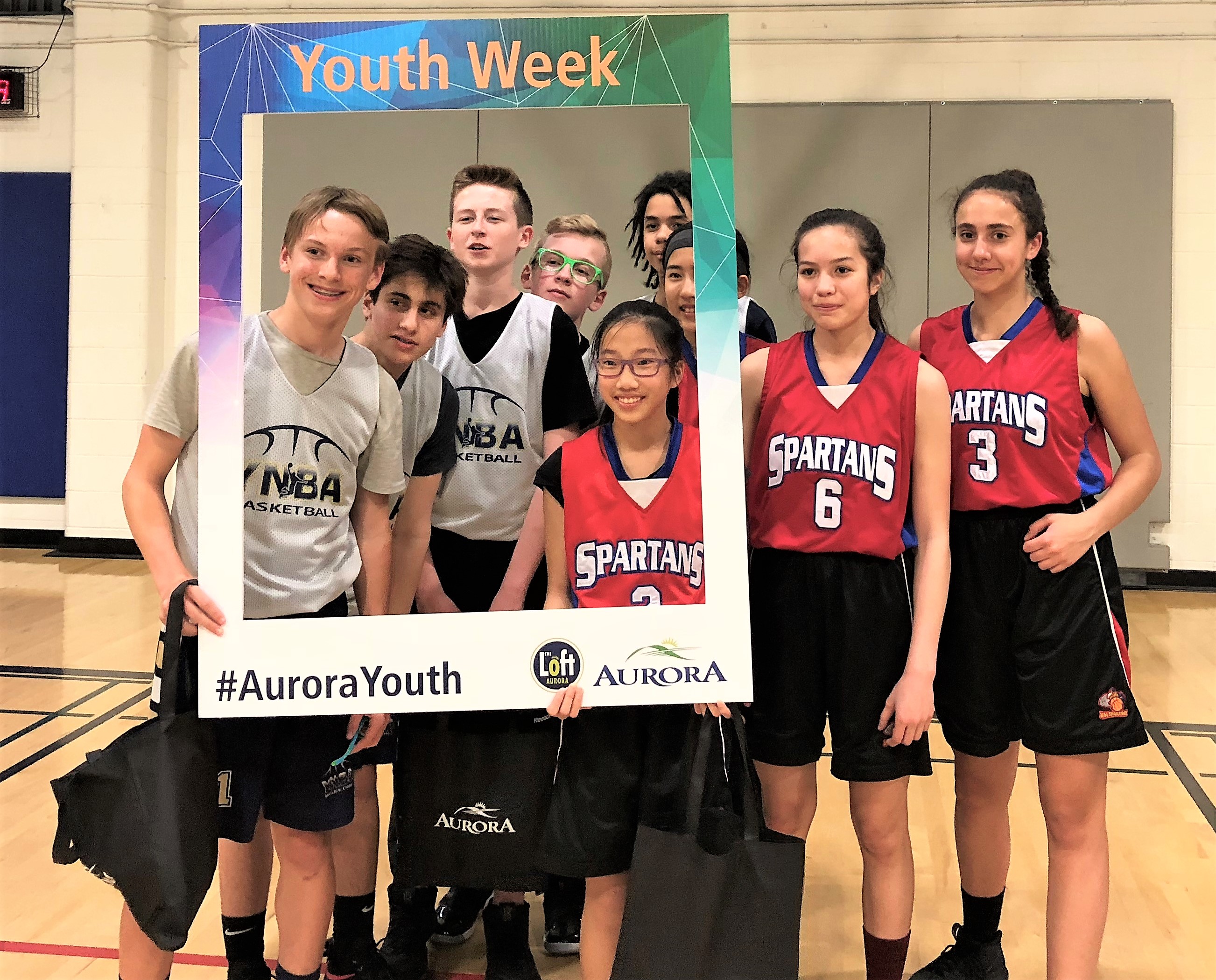 National Youth Week - Annual Event
The Town of Aurora is proud to celebrate National Youth Week from May 1 to May 7 annually.
Youth are a vital part of each community and contribute meaningful experiences through their participation in a wide variety of programs. Whether it is recreation, arts, civic engagement, drama, dance, sport, volunteerism, or leadership, their contributions help shape our communities.
Throughout May 1 to May 7, we celebrate teens aged 12 to 17 by offering a schedule full of free programs, events, and opportunities.
For more information or to get involved, please email the Youth Division
Teens in Focus
Teens in Focus is all about recognizing and celebrating the youth in our community. The program aims at highlighting youth ages 12 to 17 years across Aurora.
There are no requirements for accomplishments or merit. Instead, we want to highlight the everyday teens in our community, including those that make a difference, that are great friends, and that are just typical teens. The Town of Aurora is proud to have these teens as part of our community.
Each day during Youth Week, teens will be selected by community submitted nominations and featured on the @AuroraTeens Instagram. Teens and community members are encouraged to submit nominations at any time by completing the following steps:
Email the Youth Division or Direct Message @AuroraTeens on Instagram.
Nominations must include name and Instagram username of the nominee, a brief reason why they are being nominated and a photo if possible.
Nominees must be between the ages of 12 to 17 years.
Nominations are subject to the discretion of Town staff. The Town of Aurora reserves the right to cancel, amend or change this program.
For questions or more information, please email the Youth Division
Aurora's Teen Idol - Summer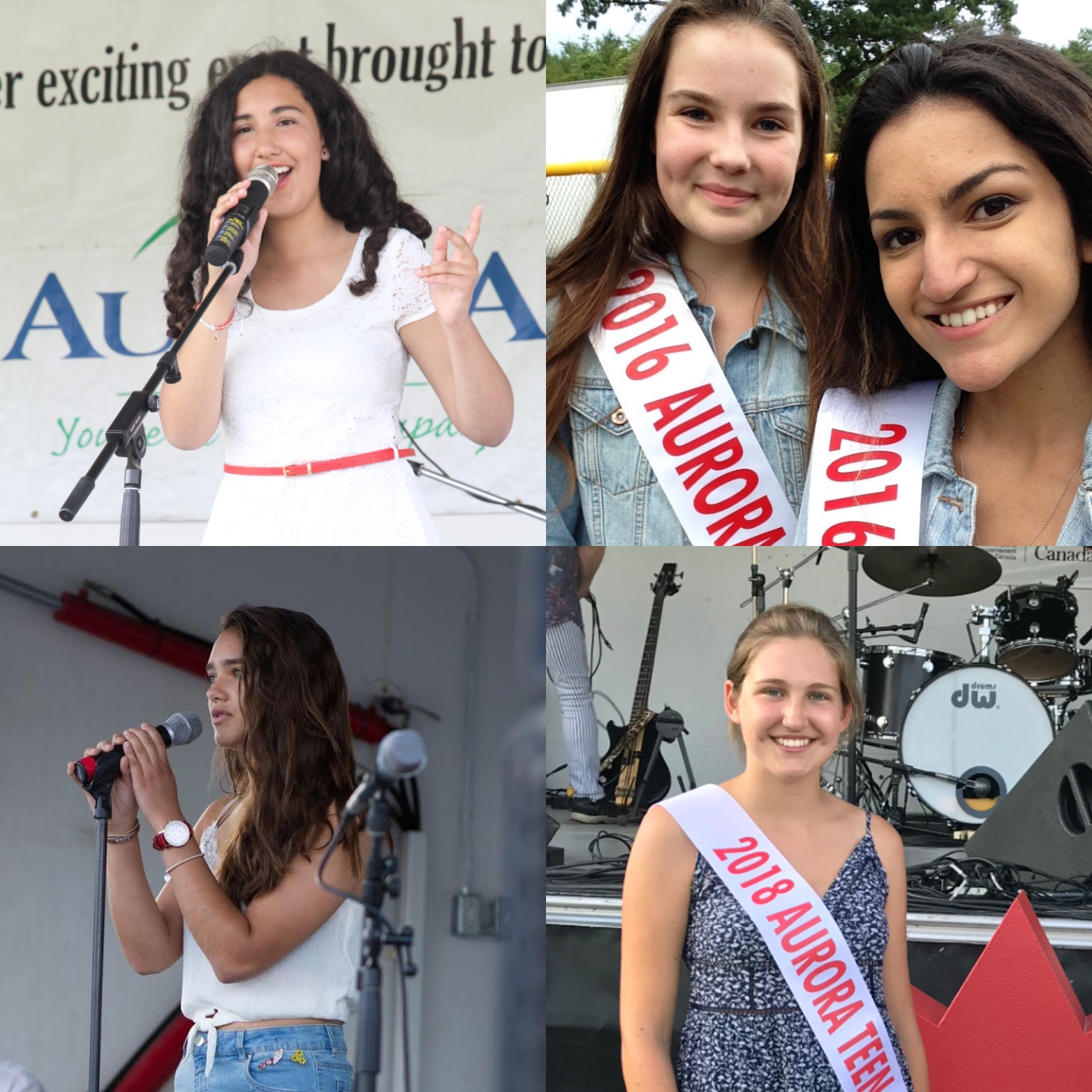 Registration
Are you between the ages of 12 and 17 and a resident of Aurora? Then you could be Aurora's next Teen Idol. Registration takes place in the Spring each year. For more information, visit the Canada Day webpage. This annual competition is a great opportunity for budding artists.
Auditions
For the audition round, each participant will prepare one song which they will perform in front of three judges. They can choose any song of their choice. The auditions will be taking place in June of each year. When you register to participate, more details, including the audition location will be sent to you.
The judges will be choosing eight semi-finalists which will perform one more time on Canada Day in Lambert Willson Park. Not only will these eight semi-finalists get to perform on the Canada Day stage, but each semi-finalist will also be invited to perform the national anthem at the beginning of one of the Concerts in the Park during the summer.
Youth Volunteer Fair
Virtual Volunteer Fair 2021 will take place September 27 to October 1. The event will be hosted on this webpage and our AuroraTeens Instagram. Make sure you follow for updates!
Youth Volunteer Fair - Annual Event
Do you need volunteer hours for high school? Are you interested in getting involved in your community?
The Town of Aurora hosts a Fall Youth Volunteer Fair each year to provide an opportunity for youth to speak with community organizations about current or potential volunteer opportunities. We hope to inform youth ages 12 to 17 not only about opportunities to complete their high school community service hours requirement, but also about how they can get involved in their communities at large.
For more information about Youth Volunteer Fairs, please email the Youth Division