COVID-19 Updates: Visit our COVID-19 webpage for full details and up-to-date information.
Starting March 1, 2021: Recreation facilities will be open for pre-registered programs and drop-in activities. Register online at e-PLAY.
Phone: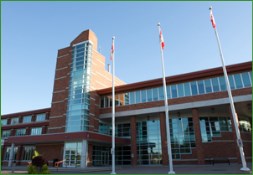 905-726-1375 or 905-727-3123
Location:
100 John West Way
​Aurora, ON L4G 6J1
Hours of Operation:
Monday to Friday
8 a.m. to 5 p.m.
Rates
Leksand Room & Holland Room
Any group or organization
$33.10 to $39.50 per hour
​Skylight Gallery ​
​Any group or organization
​$61.95 per hour
Facility Bookings
Room & Pool Bookings
Jessica Giesen
905-726-4759
Email Jessica Giesen
Ice & Arena Floor Bookings
Shannon O'Hara
905-726-4754
Email Shannon O'Hara
Sport Field & Park Bookings
Shauna Young
905-726-4774
Email Shauna Young
Please confirm the availability of all features at the time of booking.​