COVID-19 Updates: Visit our COVID-19 webpage for full details and up-to-date information.
---
Aurora's Menorah Lighting Ceremony
The Town of Aurora, in partnership with Chabad Aurora, will host this year's Menorah Lighting Ceremony. The ceremony will include the lighting of the menorah, traditional foods and a fire juggling show.
Date - Wednesday, December 1, 2021
Time - 6 p.m. to 8 p.m.
Location - Aurora Town Hall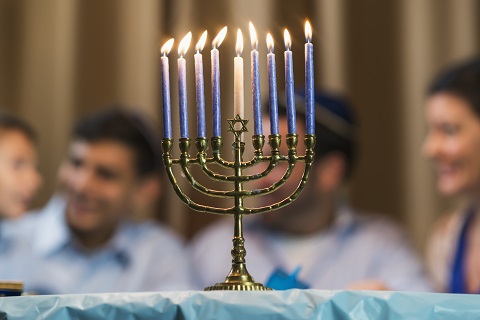 Note - At the time our Winter 2022 Program Guide was printed, this event was listed as being on November 29. The date of this event has now been rescheduled to December 1. We apologize for any inconvenience.
---
Aurora's Menorah Community Challenge
To help celebrate Chanukah, participate in these fun challenges.
Community Challenge Details
New challenges released daily. The participants with the most points at the close of this challenge will be eligible to win a prize.
Community Challenge Details
Runs from November 28 to December 5.
Download the GooseChase app on a mobile device.
Create one account for each person that is participating in this challenge.
Once you have an account, use this game code 8XD7MG and you are ready to see how many of the challenges you can complete!
---
More Information and Contact
For more information, please call the Special Events line at 905-726-4762 or email Shelley Ware