COVID-19 Updates: To learn about our programs and services, facilities and special events, please visit aurora.ca/covid19
Aurora's Menorah Lighting Ceremony
The Town of Aurora, in partnership with Chabad Aurora, will host this year's Aurora's Menorah Lighting Ceremony. Due to the limited size of gatherings there will be two ceremonies offered. Each ceremony will include the lighting of the menorah, traditional foods and a fire juggling show.
Date: Sunday, December 13, 2020
Time: 4:30 p.m. Ceremony and 6:30 p.m. Ceremony
Location: Aurora Town Hall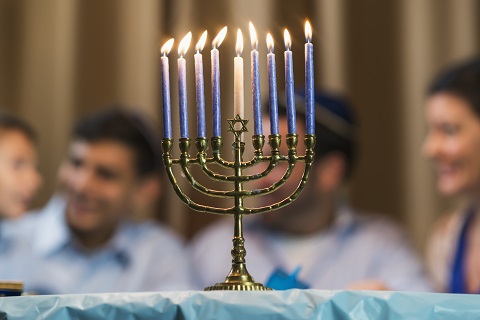 Registration
Due to the limited capacity of 50 attendees at one time, residents must pre-register to attend this event. The appropriate COVID-19 Protocols will be in place.
More Information and Contact
For more information, please call the Special Events line at 905-726-4762 or email Shelley Ware