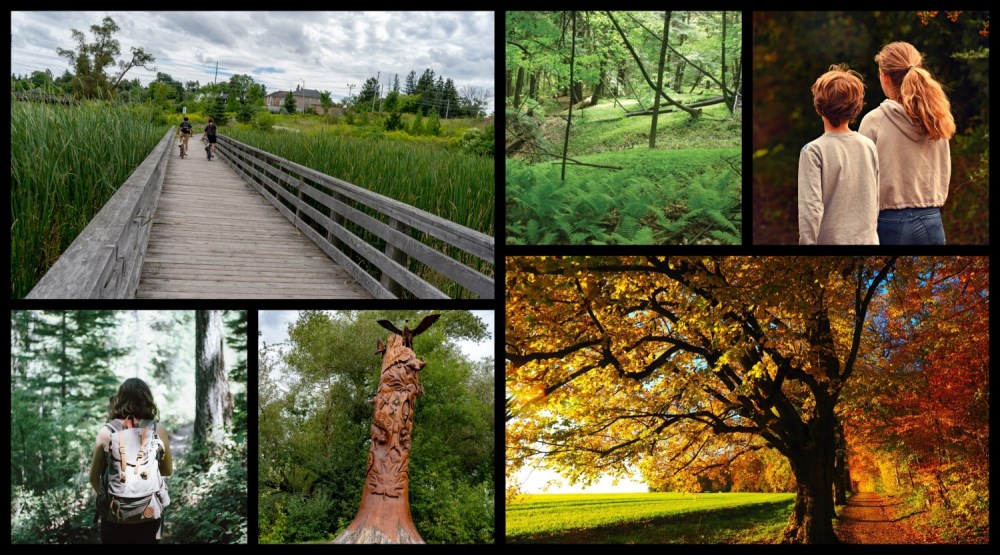 Aurora's Parks and Trails
Aurora has an extensive park and trails system and many natural areas that connect residents and visitors to nature and the community.
From landscaped public parks to environmentally sensitive river valleys meandering throughout the municipality and the Oak Ridges Moraine there is something for everyone.
The Town of Aurora currently manages over 62 parks encompassing more than 800 acres. Connecting many of the parks is a trail system of approximately 62 ​kilometres designed to accommodate joggers, hikers and cross country skiers. The Town is continuously working towards connecting our trails to the Regional trail system with trails that can take you all the way to East Gwillimbury to the North and Richmond Hill to the South and beyond.
View our Aurora Parks, Trails and Facilities interactive map.
As Aurora continues to grow and expand, so too, do our Parks and Trails. In the North Eastern section of Aurora a wildlife park is being developed that will include trails, boardwalks and lookouts is currently under construction.
New - David Tomlinson Nature Reserve (Wildlife Park)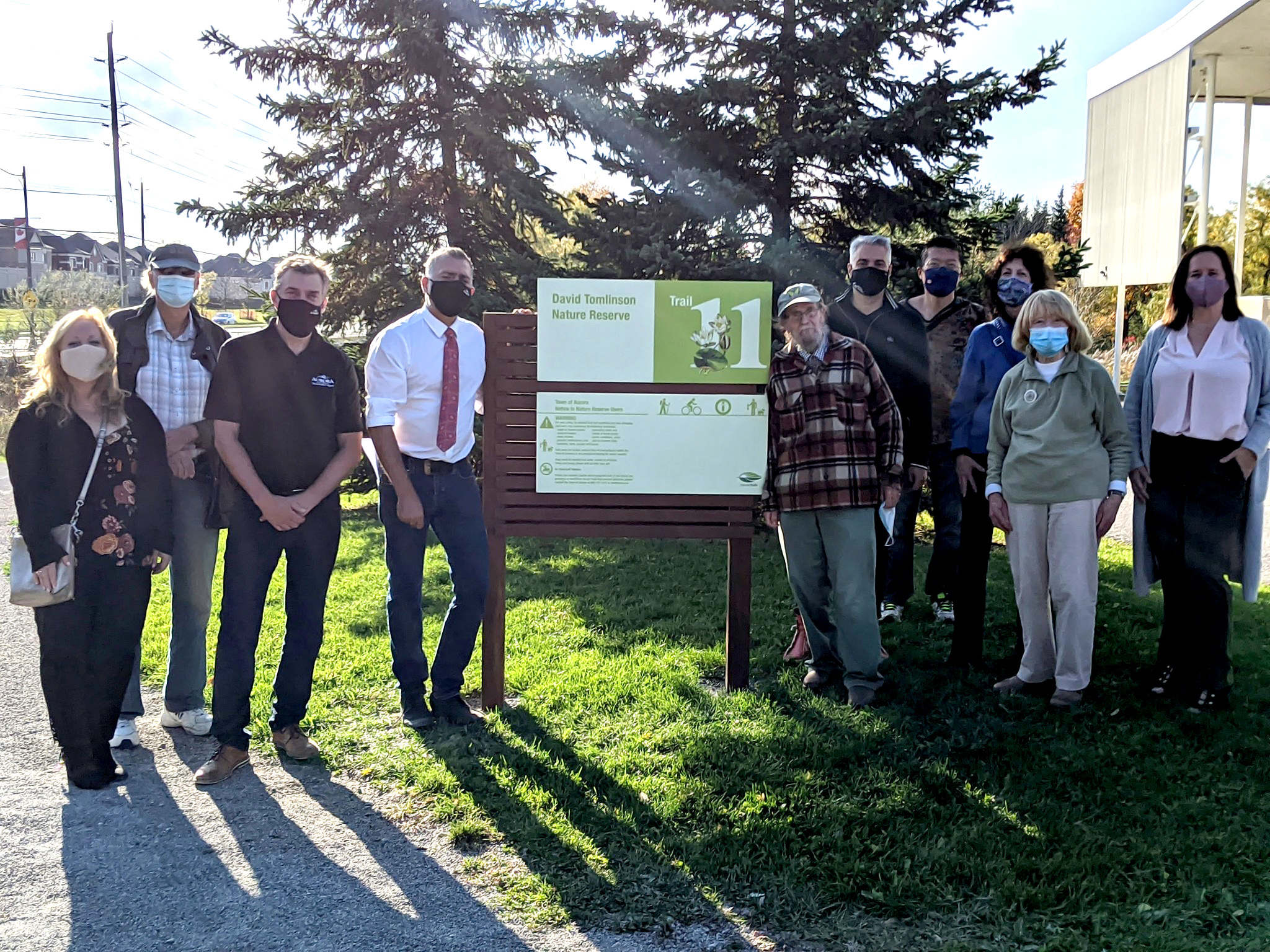 On October 23, 2020 Town Council unveiled a new trail sign and officially re-named the Wildlife Park as the 'David Tomlinson Nature Reserve' in honour of David Tomlinson who has been instrumental in the protection and creation of the nature reserve.
The trail sign will be one of many wayfinding and interpretive signs installed in the nature reserve within the next few years.
About the Aurora Wildlife Park
The first phase of the David Tomlinson Nature Reserve is now open which includes a trail system extending from the Stronach Aurora Recreation Centre (SARC) on Wellington Street East up to Johnathan Bales Parkette on Hartwell Way, including several boardwalks and viewing platforms overlooking the ponds and wetlands.
The second phase of the reserve is scheduled for construction in 2022 and includes wetland features and additional trail connections.
Numerous trail connections have been made to local streets as identified on the David Tomlinson Nature Reserve and 2C Land Trails map. Parking to access the trails is provided at the SARC and at Johnathan Bales Parkette. On-street parking may also be provided at several street access locations.
Park users should note much of the nature reserve contains environmentally sensitive areas and habitat for many species of flora and fauna and the intent is to restrict pedestrian access to these areas to allow nature to flourish. Accordingly, fences have been installed alongside trails to reduce disturbance of these areas.
We request that park users stay on the trails and respect the truly unique features that are contained within the nature reserve. Viewing platforms have been provided at two critical locations and have been designed to screen pedestrians from wildlife that would otherwise be startled should pedestrians remain in plain view. Additional native trees and shrubs will be planted over the next few years to help buffer pedestrian activity from environmentally sensitive areas.
Phase 2 work within the David Tomlinson Nature Reserve is currently being designed and will include several constructed wetlands as well as additional trails and viewing platforms. Phase 2 work is scheduled for summer 2021 pending Lake Simcoe Region Conservation Authority approvals and permits.
Questions or concerns can be directed to the Parks Division, Operational Services at 365-500-3134.
Parks and Trails Downloads