COVID-19 Updates: Visit our COVID-19 webpage for full details and up-to-date information.
---
Canada Day; a time to reflect.
Statement from the Town of Aurora:
We stand with Indigenous communities across our country in this difficult time. Canada Day 2021 is an opportunity to not only reflect and learn, but to also raise awareness about a past that we must own in order to begin the process of reconciliation; towards a better, inclusive future for all.
The Town is committed to working with our Indigenous community, now and in the future, to help clear a shared path together. We are currently working with the Indigenous community to create opportunities for healing and for interactive educational opportunities this summer- beginning in August. As a town and as a community we are in the position to listen and learn what the Indigenous community wants and needs, so we are actively engaged with them to create meaningful and appropriate programming.
Today on Canada Day, as we take time to learn and reflect, we invite you to join us at Town Park. Aurora Museum staff will be at the band shell sharing information on Truth and Reconciliation, as well as providing river rocks with painting supplies for residents to paint their own memory rock.
---
Canada Day - Festivities
In-person and virtual activities from June 26 to July 3, 2021.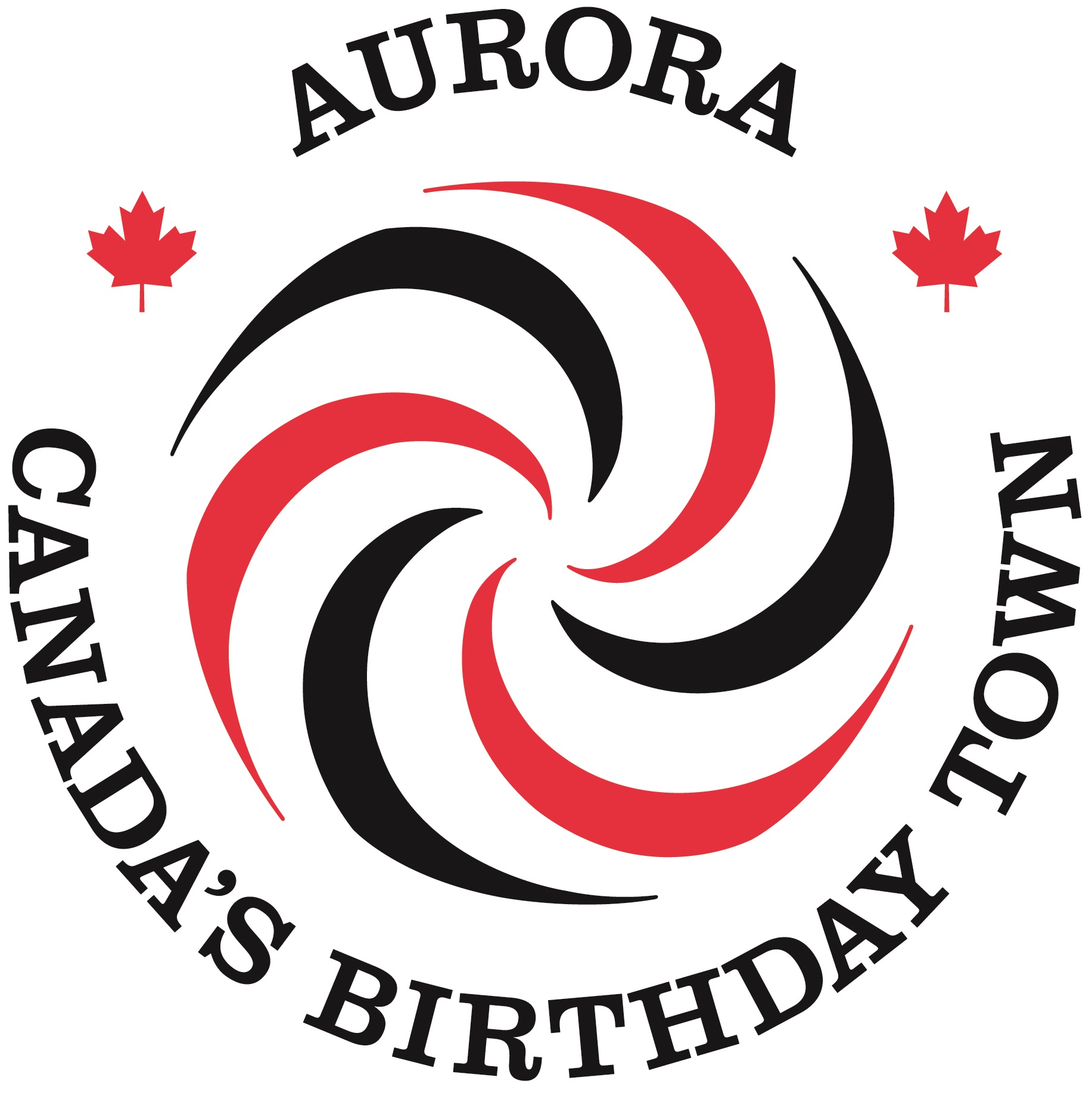 The Town of Aurora offers many free activities for families to participate in as they Celebrate Canada's Birthday.
Start Canada Day off by taking a stroll through Aurora's Farmers Market in Town Park (49 Wells Street) on Thursday, July 1 from 8 a.m. to 1 p.m. Check out the fresh produce, enjoy the fresh flowers, be inspired by the artisans and enjoy some delicious food. This is a great way to start to your day.
Note: Pre-registration is required for most activities.
---
Glenn Marais and The Mojo Train: Online Concert
Fun videos
Speaking of Wildlife: Canada Day Summer Fun
Speaking of Wildlife
Canada Day 2021
The Government of Canada has created many activities that you can enjoy from the comfort of your home.
Canada Day Activity Kit
There are a variety of games and entertainment. Explore the beauty of Canada virtually.
Tim Hortons Canada Day Virtual Fireworks
Watch some cool fireworks come to life at your fingertips with this virtual show.
---
Interactive Virtual Experiences
Check out these interactive virtual experiences. Pre-registration is required (space is limited). Online registration is now open. Activities, dates and times shown below.
Canada's Birthday Town Celebration - GooseChase App Challenge
To help celebrate Canada's 154th Birthday, participate in these 154 challenges using the GooseChase app.
Challenge Information & How to Get Started
Challenge begins on June 21 and ends on July 3.
New challenges released daily.
The participant with the most points will win local gift cards.
Download the GooseChase app on a mobile device.
Create one account for each person that is participating in this challenge.
Once you have an account, use this Game Code 8XZDW8 and you are ready to see how many of the 154 challenges you can complete!
Canada Day Paint Nights
Let's get creative this during the Canada Day! Pre-register for a free paint session. Paint your own masterpiece while being led by an art instructor in the comfort of your home. No previous experience required. This class will be led through Zoom. Supplies not included. An email will be sent to you to provide you with a list of supplies needed.
Register Online - Monday, June 28 (6:30 p.m. to 7:30 p.m.) - Full
Reptilia Meet and Greet Show
Meet with some of their residents which may include snakes, turtles, lizards and more. You will learn some fun and interesting facts about them. The presentation will be live from the Reptilia in Vaughan.
Register Online - Saturday, June 26 (2 p.m. to 2:45 p.m.) - Full
Register Online - Tuesday, June 29 (2 p.m. to 2:45 p.m.) - Full
Speaking of Wildlife Meet and Greet Show
Speaking of Wildlife is a virtual and interactive experience learning about a variety of animals in their habituate. The presentation will be live from the Speaking of Wildlife Centre.
Register Online - Monday, June 28 (2 p.m. to 2:30 p.m.)
Black Creek Pioneer Village Live Show
Teas & Treats
You are cordially invited to join us (virtually) at Black Creek Pioneer Village for a Tea & Treats virtual baking workshop. Educators from the Village will show us how to bake traditional teatime treats from 19th century recipes. The workshop will also delve into the history of afternoon tea, and cover the do's and don'ts of hosting a tea party.
Register Online - Monday, June 28 (10:30 a.m. to 11 a.m.)
---
Cookies From the Creek
Join us virtually at Black Creek Pioneer Village to bake the Village's most requested heritage cookies. This workshop delves into the fascinating history of the ingredients that make up these 150 year old recipes and share stories of the people who would have baked them.
Register Online - Saturday, July 3 (11 a.m. to 11:30 a.m.)
---
Maple Syrup & Flatjacks
What's more Canadian than Maple Syrup? Join us for a virtual baking workshop where we will make cornmeal griddlecakes also called "flatjacks" (that's right, it's flatjack not flapjack) from an 1845 recipe. These griddlecakes were a regular feature on a family table in the 1800's and are delicious when drizzled with maple syrup. This workshop will also highlight some sweet artifacts used in the sugar bush in the 1800's and explore the history of maple syrup making in the region.
Register Online - Tuesday, June 29 (11:30 a.m. to 12 p.m.)
---
Party in Your Parlour
Learn how to throw yourself a Victorian inspired party with this virtual workshop from Black Creek Pioneer Village. This workshop explores the fashion, the fads, and fun of an 1800's party. Educators from the Village lead a step-by-step baking workshop to make some party snacks: Cheese Straws and Fizzy Lemonade!
Interactive Games
Card BINGO
All you need is a standard deck of cards to play this fun filled game BINGO. Each player should have their own deck. This game is appropriate for all ages.
Register Online - Sunday, June 27 (10:30 a.m. to 11 a.m.)
Register Online - Wednesday, June 30 (7:30 p.m. to 8 p.m.)
---
Name That Tune Canadian Edition
Listen to part of a song and Name that Tune. This game is perfect for those that love music. This game is appropriate for all ages.
Register Online - Sunday, June 27 (11:30 a.m. to 12 p.m.)
Register Online - Friday, July 2 (7:30 p.m. to 8 p.m.)
---
Family Canadian Trivia
Join in on interactive Canadian Trivia and play as a family. You will need a pad of paper and a pen for this game. This game is appropriate for all ages.
Register Online - Wednesday, June 30 (6:30 p.m. to 7 p.m.)
---
Aurora Online Activities
Royal Tyrrell Museum of Paleontology
Canada Day Colouring Pages
Canada Day Colouring Sheets
Parliament : The Virtual Experience
Have you ever had a tour of the Parliament Buildings in Ottawa? Here's your chance for a 360 degree virtual tour!
Also check out these important Buildings:
---
Community Zone
Enjoy an array of engaging family-friendly activities to participate from home. These activities are provided by local community organizations.
Participating Organizations
Association des francophones de la région de York
Try out this fun association game! Participants are tasked with packing the right items for every character's suitcase, according to their ticket's restrictions. Work on your understanding and reading in French while also practicing writing skills.
Aurora Cultural Centre
Let's get creative this Canada Day! Join us as we demonstrate how to make a simple Canada Day print using shaving cream and food colouring.
Aurora Public Library
What does Canada mean to you? Take the Canada Day Challenge! Hold up your poster and send a photo to lfrenchette@aurorapl.ca to be included in a community Facebook post. Participants will be entered in a draw for prizes.
Aurora Sports Hall of Fame
Are you a big sports fan? Did you know the Aurora Sports Hall of Fame has a number of Inducted Members who have contributed to our Community and Country? We are looking for Creative Representations of Honoured Members, and we need your help! Win the opportunity to display your creation at our annual Induction Celebration in November.
Brainy Games
Find dinosaurs in your own neighbourhood! Play at your local park or at the Aurora Farmers Market. Come back to the market to collect a Canada Day dinosaur magnet.
Engineering for Kids
Have you ever wondered how much a cloud weighs? An average cumulus (fair weather) cloud can weigh more than a million pounds! Yet somehow all that weight seems to effortlessly suspend in the air. Try this fun experiment at home to see how clouds are formed, then learn about the different densities of liquids in this fun test, Oil and Water Don't Mix.
Girls Inc. of York Region
Help us spread smiles and kindness this summer! As a family, go on a rock hunt to find some perfect rocks to paint. Paint something fun and bright with uplifting, strong, smart and bold messages. Drop off your rock at our office at 482 Queen Street, Newmarket, and place them in our kindness rock garden for other York Region families and friends to find.

You can take one too if you need a smile and some kindness too!
Lake Simcoe Region Conservation Authority
Every year we look forward to the Canada Day fireworks. But did you know what else lights up the sky? Fireflies! Have fun with this Canada Day firefly-themed activity by learning about this fascinating bug, and decoding a secret message!
Neighbourhood Network
Show us your love for our beautiful country!

It is time to get creative! Create a Canada Flag using items you find outside, or make some beautiful sidewalk chalk for pedestrians to enjoy!
STEM Minds
Have you ever wanted to learn how to code? Watch this tutorial using Python and try making a turtle animation to celebrate Turtle Island! In Indigenous Culture, Canada/North America is known as Turtle Island. For more at-home activities, visit Stem Minds Community Zone.
YH Art Studio
Join YH Art Studio's Canada Day celebration, share and spread the joy with our Paper Craft presentation.
---
Virtual Classic Car Show
The entries are in for Aurora's Canada Day Virtual Classic Car Show. From British Columbia to Nova Scotia, check out all 38 of these fantastic vehicles! Once you have done so, head over to the link below to cast your votes for your two favourite Classic Cars as well as your favourite Classic Truck. Make sure to vote by Saturday, July 3.
---
Community Mural Mosaic
Come and join fellow residents to paint one of the 450 tiles (4 inches square) that will form our 8 foot x 8 foot Community Mural.
Painting Opportunities
You do not have to be an artist, as all skill levels are welcome. The tile, paint and brushes will be supplied.
Painting Opportunities
In-Person - Two dates are available to choose from when registering online.
Curbside Pick-up and Curbside Drop-off
---
Rocket League Tournament
Join us for Aurora vs Richmond Hill 2v2 Rocket League Virtual Canada Day Tournament!
Tournament Details
Compete against teams in Aurora and Richmond Hill with various skills, for free. The winning team will win a $250 prize.
Tournament Details
The tournament will take place on Thursday, July 1 starting at 3 p.m. on PS4/5, Xbox, PC platform only.
Sign-up as a team of 2 or solo and we will pair you with another participant. There is limited space, so don't delay.
All ages are welcome, but participants under 16 years of age will need parental permission.
A live play-by-play commentator will be covering the games live on Twitch TV.
---
Drive-In Fireworks
Aurora's Canada Day Festivities will feature an evening Drive-In Fireworks display, where families can watch the show from their own vehicles.
Register to Attend
Pre-registration is required to attend our Drive-In Fireworks display. This display will be viewed from the A.F.L.C. parking lots. Register only the driver of the vehicle, not the passengers. One registration per vehicle and per household.
Register Online
---
Drive-Thru Seniors Picnic
Join us for our first Drive-Thru Seniors Picnic where you will receive a free picnic lunch and listen to some golden oldies during your drive-thru experience.
Registration Information
Pre-registration is required. Registration deadline is Friday, June 25, 2021.
Registration Information
Must be a resident of Aurora and 55+ years old.
Each registrant will receive a free picnic lunch and an activity pack.
Pick-up will occur on July 1 from 11:30 a.m. to 1 p.m. at the Aurora Seniors' Centre (located at 90 John West Way).
To register, please call 905-727-3123 ext. 3614 or email Aurora Seniors
---
Canada's Birthday Town
Did you know that in 1969, Aurora officially became Canada's Birthday Town?
Documentary & Online Exhibit
Discover the story of how Aurora came to be known as Canada's Birthday Town by watching the new documentary and visiting the online exhibition.
Learn more at Canada's Birthday Town
---
More Information and Contact
For more information, please call the Special Events line at 905-726-4762 or email Shelley Ware
Sponsors
Thank you to our event sponsors.

Proud Live Stream and Virtual Programming Sponsor