The Town of Aurora's municipal government is composed of the Mayor and six Councillors, with the Mayor also representing the Town at the regional level of government.
The Mayor and Council are dedicated to serving the residents and businesses of The Town of Aurora in a responsive and effective manner, through leadership and legislative action, for the present and future well-being of the community.
Town Council meetings are held every fourth Tuesday of each month. In July and August, Cou​ncil meets once per month. General Committee meetings are held every first and third Tuesday of each month excluding July and August.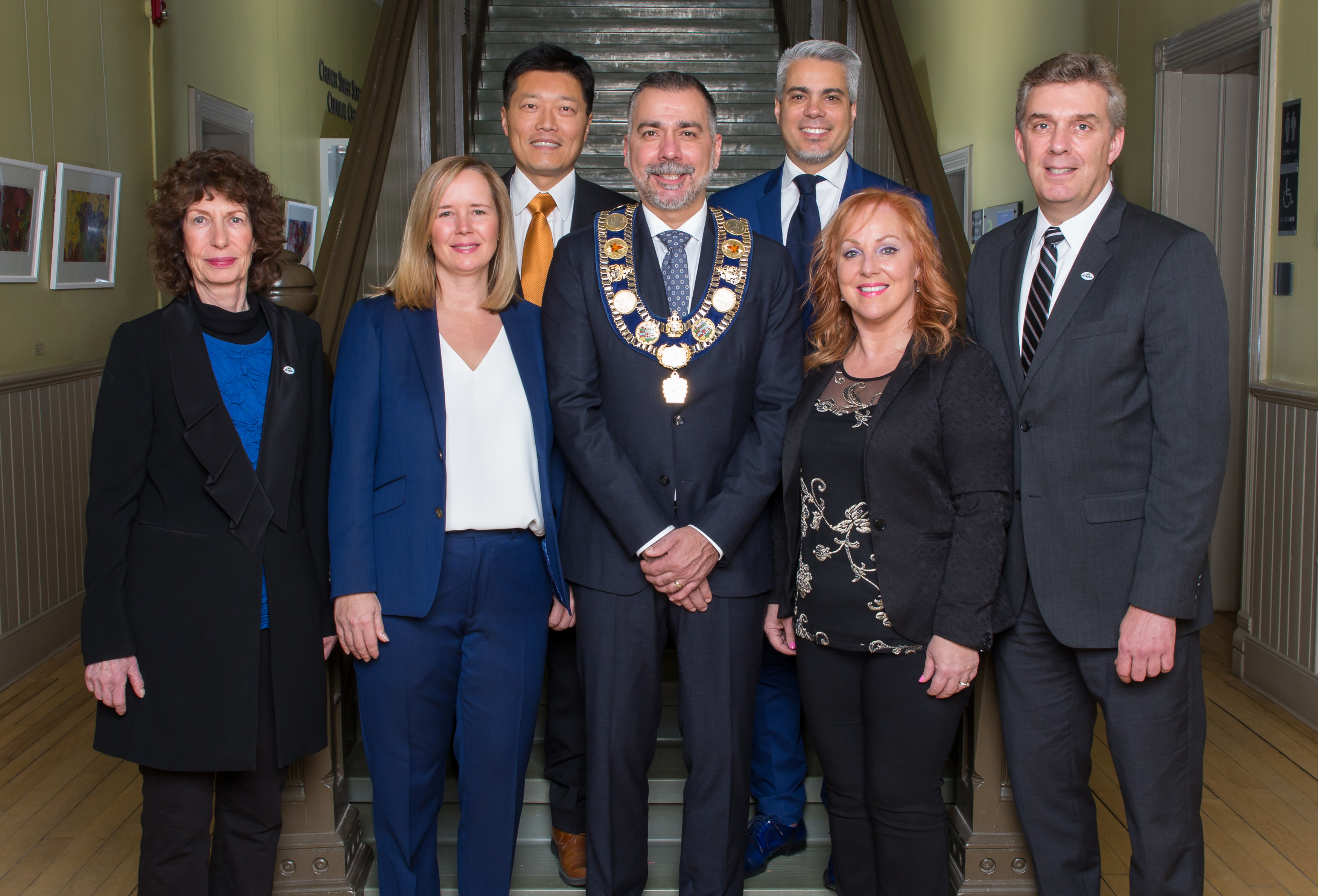 Town of Aurora 2018-2022 Council
The Mayor of Aurora is the only full-time member of Town Council. As Councillors are part-time and most hold full-time jobs, they may be reached through voicemail or email. Residents may contact the Assistant to Council at 905-727-3123 ext. 4741 for additional information.
​​
Deputy Mayor/Councillor Harold Kim
Office: 365-500-3095
Email

Councillor Wendy Gaertner
Office: 365-500-3091
​​​​Email

Councillor Sandra Humfryes
Office: 365-500-3090
Home: 905-727-1433
Email

Councillor Michael Thompson
Office: 365-500-3092
Email

Councillor Rachel Gilliland
Office: 365-500-3094
Cell: 416-795-8341
​​​​Email
Councillor John Gallo
Office: 365-500-3093
​​​​Email
Send a message to all councillors at allcouncillors@aurora.ca​