S.A.R.C. Gymnasium Addition

Stronach Aurora Recreation Complex (S.A.R.C.) Gymnasium Addition
This project includes the following items.
Standard single (high school size) gymnasium at 8,000 sq. ft.
Gym divisible wall
Dry change rooms at 620 sq. ft., (for male and female)
Gymnasium storage at 280 sq. ft.
A new multipurpose room at 730 sq. ft.
Renovated and expanded administration space at 1,570 sf.
New customer service space at 690 sf.
New universal washroom
Retrofit of an existing preschool room, to make it more of a multi-purpose space, and including a new folding partition to allow division of the space.
New sound system within gymnasium space.
Security improvements (interior/exterior).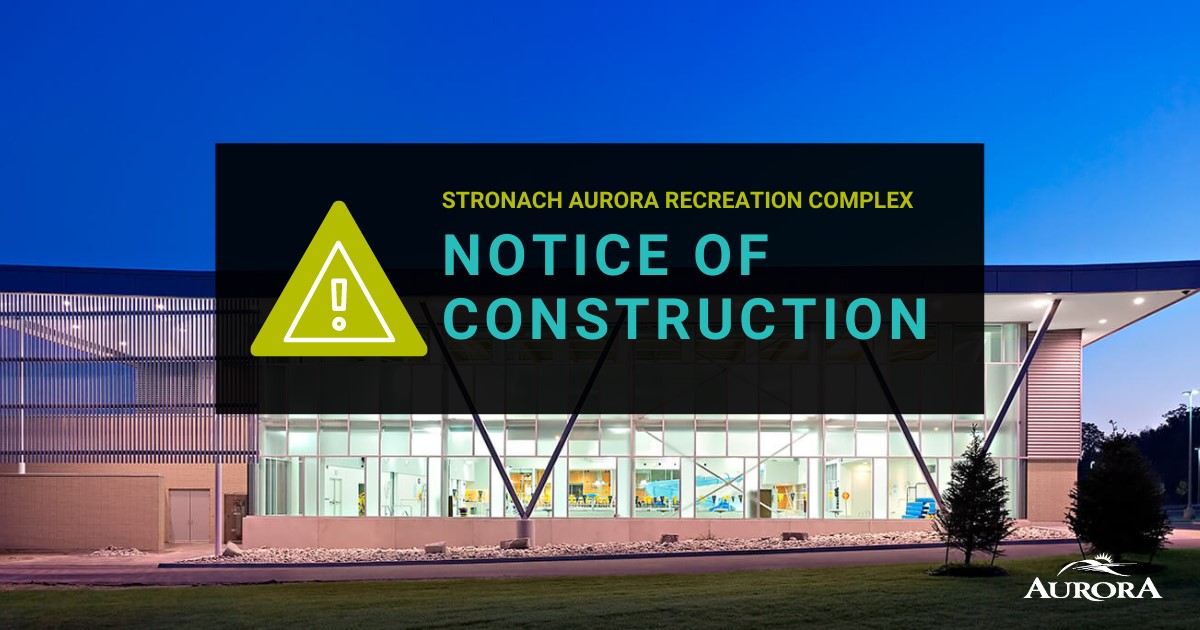 We are diligently working to minimize any potential impact to any and all existing programs and activities.
The new addition will back onto a protected ravine, floodplain, and wetlands area that is controlled by the Lake Simcoe Region Conservation Authority (LSRCA). There are environmental restraints and oversight to construction activities. There is an existing drainage swale at the west side of the site that serves the south end of the existing parking lot, that must be managed, monitored, and temporarily relocated during construction.
Community Consultation
The development of the SARC Gymnasium Addition has been informed by community engagement with key stakeholders. As the project transitions to the construction phase in 2023, community engagement will continue, and the Town will use a range of strategies to raise awareness and engage sports organizations, businesses, and visitors about this exciting addition to our existing community centre.
Gymnasium Activities
Volleyball
Basketball
Ball Hockey
Games and Events
Indoor training
Trade Shows
Badminton
Pickleball
Day camps
Archery
Fitness classes/training
A variety of drop in activities and open gym times
Accessibility
All elements of the SARC Gymnasium Addition project have been designed to meet or exceed barrier-free requirements of the Accessibility for Ontarians with Disabilities Act and the Ontario Building Code. This will allow easy access by all people regardless of their age or ability and ensures our space is usable and convenient for everyone.
Some of the project's accessible attributes include:
Barrier free path of travel from the existing building into the gymnasium addition.
Barrier free washrooms, including a new universal washroom with adult change table.
Along with the new gymnasium space the Town has also considered Universal design features that include a Universal washroom within the main lobby of the building. This will allow easy access by all people regardless of their age or ability and ensures our space is usable and convenient for everyone.
Parking
The Town has identified that increased parking is not a requirement of the SARC Addition as there is sufficient facility parking to support occupancy. The Town will continue to monitor long-term parking demand post occupancy.
Photo Gallery: SARC Gymnasium Addition will appear here on the public site.
---
S.A.R.C. Reports
2022 General Committee Reports
2022 Memorandums
---
Key Dates
June 28, 2022 – Council Approval
June 2022 – February 2023 – Construction Document Development
October 2022 – December 2022 Contractor Pre-qualification period
March 2023 – Construction tender documents issued
August 2023 – Construction Contract Award
September 2023 – Contractor Mobilization, Phase 1
January 2025 – Substantial Completion
The Aurora Sports Hall of Fame will remain open throughout the construction project.
---
Key Documents
---
Contact Us
Town of Aurora
Community Service Department
229 Industrial Pkwy North
Aurora, ON L4G 4C4