Downtown Aurora features all the traits that a resident could possibly love about a neighbourhood. If you need a night out, there are quaint restaurants along the bustling Yonge and Wellington intersection; if you need relaxing time, Downtown Aurora features Machell's Alley, a unique open-air seating space, walking distance to Town Park, and Aurora Town Square, the brand new public space (currently under construction); and, if you need some retail therapy, you can find both boutique shops and fantastic spa services all within walking distance.
"As the population has grown, and will continue to grow, so too has interest in arts, culture, preservation of heritage and creating a unique downtown. " Mayor Tom Mrakas
Location
Aurora's historic downtown is a historic neighbourhood bordered by Yonge Street to the east and Industrial Parkway North to the to the west. It's southern border is Industrial Parkway South and the northern boundary is slightly north of St. John's Sideroad. While the area is undergoing vast development, it maintains its unique, small-town feel.
Downtown Vision
Downtown revitalization is underway, with a vision to take 'great' to 'exceptional'! While there have been varying ideas of what was needed to get there, everyone could agree that change was necessary to bring economic growth and vibrancy back into our downtown core. Vibrant revitalization is on the horizon!
Downtown Projects
There is great momentum with current projects that will create further interest in helping to create Downtown Aurora as a destination. The most talked-about project is Aurora Town Square, currently underway.
Aurora Town Square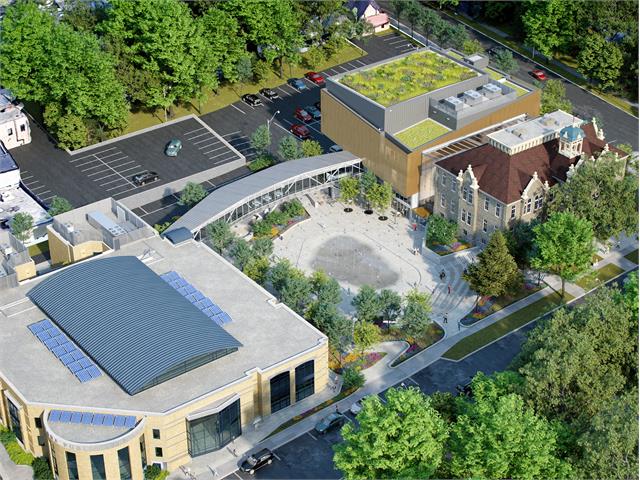 The Aurora Town Square Project is the largest capital infrastructure project the Town has ever embarked on and will serve as a catalyst for downtown revitalization. It is the culmination of years of planning that demonstrates that strategic municipal investment in the downtown will leverage further investment, foster employment opportunities and support downtown resilience.
New! Machell's Alley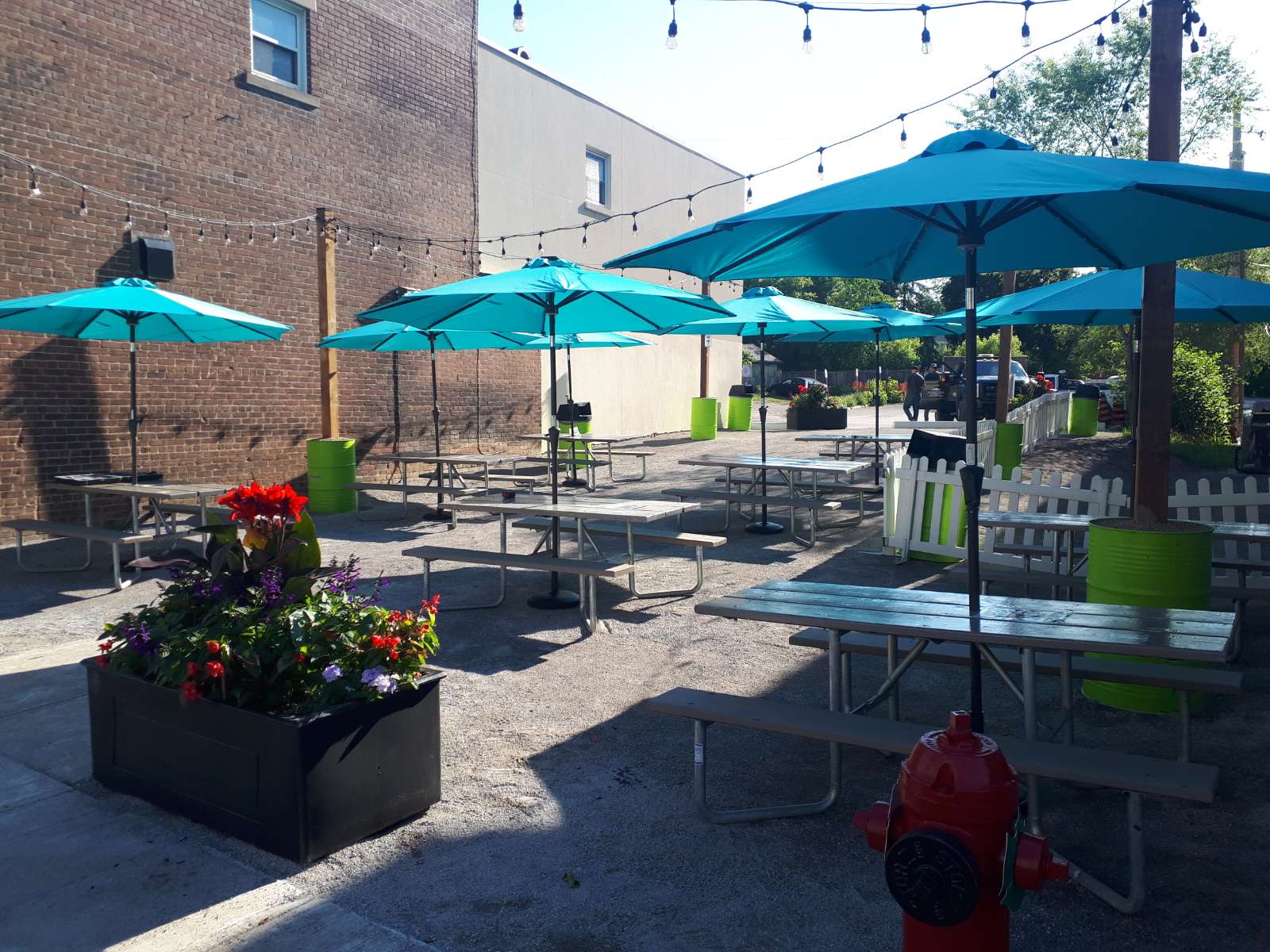 'Machell's Alley' is a temporary donated space, in the heart of Downtown Aurora's historic district. It is being used as an open-air seating space for Downtown patrons to enjoy local food and entertainment. The location at 15217 Yonge Street was originally the home of the Town's Blacksmith and Ironworks shop, and named "Machell's Alley" as a nod to all of the early trailblazing entrepreneurs in the area, and a symbol of support for current business owners during the COVID-19 Pandemic.
The history of 15217 Yonge Street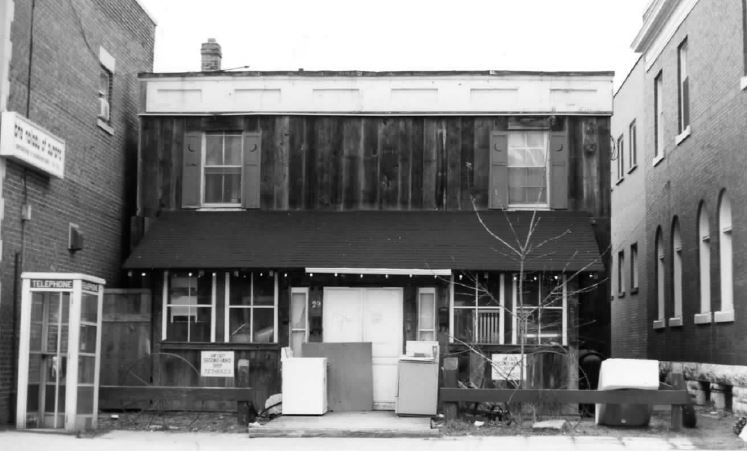 The location has a fascinating history being the site of a blacksmith shop in the 1870s. This early shop was torn down and a new building erected in 1908 which housed Phillip De La Haye's Blacksmith Shop, John Morning's Garage, Wilson's Hardware, North York Heating, Plumbing and Electrical, and finally a second-hand furniture store before being torn down in 1991.
Aurora Armoury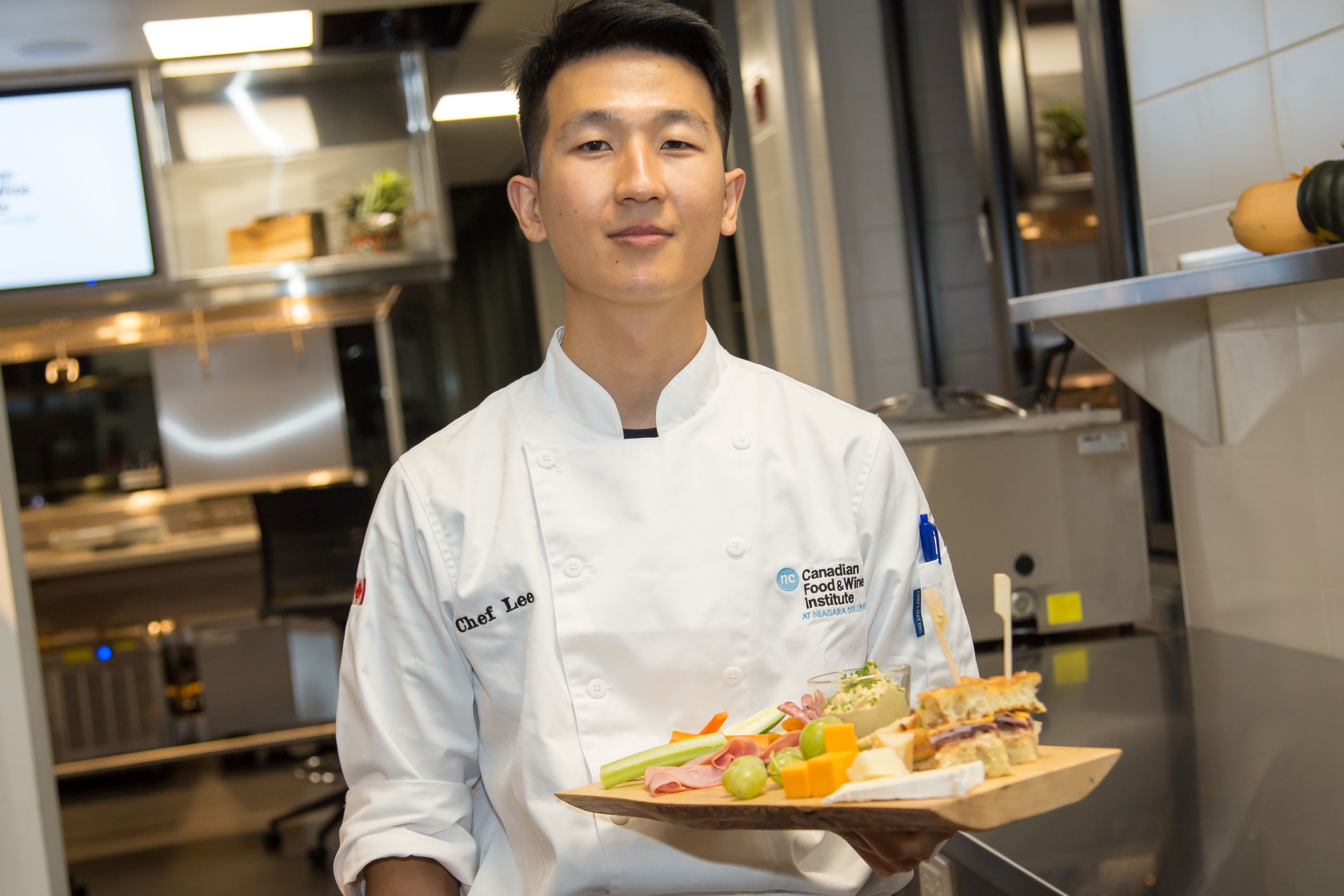 The Aurora Armoury (89 Mosley St) is unique in that it is located adjacent to a public park and was designed and operated as an Armoury under the Department of National Defense. The Armoury itself is a heritage structure that represents a significant piece of Canadian and Auroran heritage. The property was restored into a creative, state-of-the-art culinary space being led by Niagara College's Canadian Food and Wine Institute. If you haven't been by to see this amazing space, and experience their food, you are in for a treat!
Leaders and Partners
One of the greatest assets in the town is the collection of great people. We are grateful for leaders in Aurora that step up and provide their insights, time and energy into helping realize future visions.
The Aurora Economic Development Corporation is a group of leaders that led the creation of the Economic Development Strategic Plan, and has a Downtown Committee dedicated to supporting growth and development in the Downtown.

The Downtown Aurora BIA is a group of like-minded businesses and individuals that have a vested interest in the revitalization of the Downtown core. Newly created, just before COVID, this group will play an important role in communication and promotion of the activities in the area.
The Aurora Chamber of Commerce is the voice of business, and the Chamber leaders have taken the lead in supporting businesses through COVID. They have also launched an ongoing campaign to highlight the success of businesses across the entire town. As well, they are the leaders in building ongoing capacity for growth and success of our local businesses.
Niagara College and The Armoury. The Canadian Food and Wine Institute team has transformed history into an exciting space. Upcoming events and culinary delights will encourage visitors to Aurora and the Downtown area.
While the transformation of Downtown Aurora will not be overnight, there is clear interest and momentum building. Collectively, these projects are designed to create Downtown Aurora as a destination for art, culture, culinary and creative economies.
Interested in becoming part of Downtown Aurora's future?
Contact us – ecdev@aurora.ca
Related Links