Preschool Programs - What to Expect
(Updated on March 21, 2022)
We look forward to having you participate in our preschool programs! Please see important details below.
Registered Programs - Pre-registration is required for registered programs. Register online at e-PLAY or pay in-person at one of our recreation facilities (A.F.L.C. or S.A.R.C.).

Drop-Ins & Memberships - To learn about admission to drop-in activities and memberships, please visit our Pass Validation webpage.
Facility Access & Self-Monitoring
All drop-in activities are "first come, first serve".
Patrons are asked to self-monitor for COVID-19 symptoms prior to attending a recreation program and to not enter a Town of Aurora facility if feeling unwell.
All Staff will be pre-screening before entering any Town Facility each day.
Face Masks are No Longer Mandatory in Town Facilities
Effective March 21, 2022, masks will no longer be mandatory for visitors or participants at all Town of Aurora facilities, in accordance with Provincial legislation. Visitors/participants may choose to continue to wear masks and are encouraged to do so, particularly in areas with large crowds or confined spaces. We are asking that anyone entering our facilities conduct a COVID-19 self-assessment and if you are experiencing symptoms to stay home.
Cleaning & Sanitization
Surface areas, program supplies and equipment will be cleaned and sanitized after each program.
---
Preschool Programs
Ages 6 months to 5 years
Preschool Programs

Our Preschool programs are dedicated to:
Promoting physical literacy.
Promoting the development of cognitive, creative and social skills.
Providing a stimulating, fun and safe environment for play.
Offering a variety of activities that emphasize the importance of play and interaction with others.
Encouraging a variety of activities that meet the needs of the children in our community.
Program Information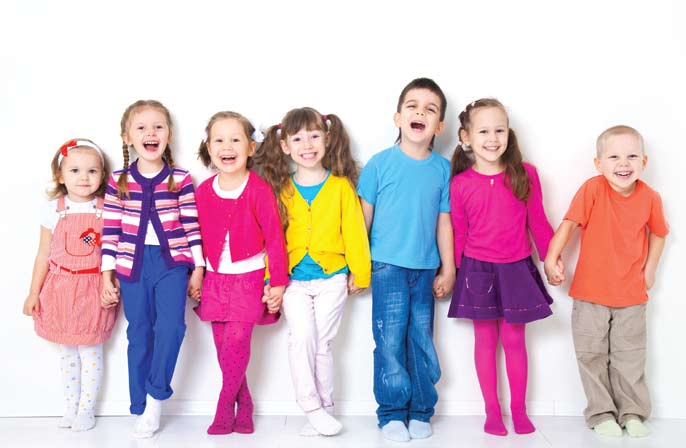 Children develop at their own pace. This is why the Town of Aurora Preschool programs begin at the age of 6 months and progress gradually to 5 years old. All programs currently require parent or guardian participation or a parent or guardian to remain on-site for the duration of the program.
Our goal is to provide safe and stimulating programs for all preschoolers. Fulfilling your child's need to laugh, play and to discover is our motivation. We aim to provide you and your child with the best quality and most positive experience possible during these formative and developmental years.
Program Instructors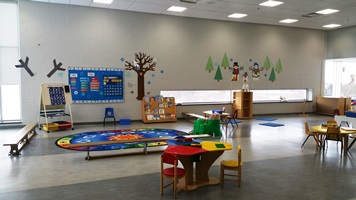 The Town of Aurora's Preschool programs are run by highly energetic and enthusiastic instructors, some of which are ECE educated, as well as being First Aid and CPR trained. We also work with several experienced, professional service agreement contractors who are specialists in their respective fields.
---
Preschool Drop-in
Returning in Fall 2022, join us at the Stronach Aurora Recreation Complex (S.A.R.C.) for some family fun!
Preschool Drop-in Program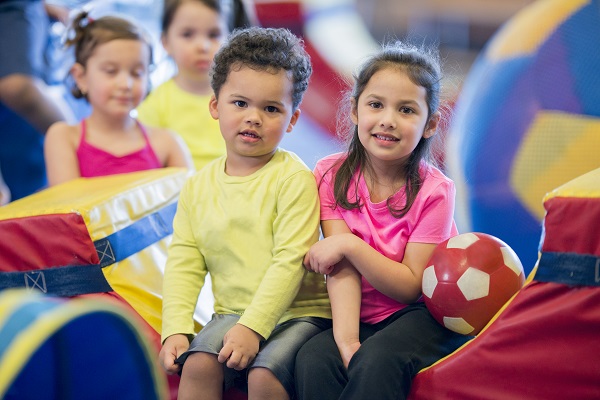 Having fun with your preschooler just became a little bit easier! Come play with your child (newborn to 5 years) on a variety of gross motor equipment, learning stations and much more.
Pay in-person up to 15 minutes before the start of your Preschool Drop-in at the S.A.R.C.
Age: Newborn to 5 years
Location: S.A.R.C.
Fee: $3 per child, supervising adults are free
Note: Caregivers must supervise children at all times.
Preschool Drop-in - Returning Fall 2022
Check back soon for the updated Fall schedule.
Preschool Drop-in - Holiday Schedules
Note - Regularly scheduled times may be altered during Holiday seasons throughout the year.
Please visit our Holiday Schedules webpage for full details.
---
Contact
Jodi Alexander
Community Programs Coordinator
905-726-4761
Email Jodi Alexander
Related Links