COVID-19 Updates: Visit our COVID-19 webpage for full details and up-to-date information.
Effective Wednesday, January 5 at 12:01 a.m., Ontario will move back into a modified version of Step Two of Ontario's roadmap to reopen for a minimum of 21 days. For information on what programs and services are operational, visit our Reopening Aurora webpage.
---
Take Home Kits
The Town of Aurora has created a variety of exciting and interactive Take Home Kits to enjoy in the comfort and safety of your own home. From preschool to children, youth to adults, we have something for everyone. Kits must be purchased online. Please visit our Take Home Kits webpage for full details.
---
Return to Preschool Programs - What to Expect
(Updated on December 8, 2021)
Note: The following Return to Play guidelines will be in place for when recreation facilities are open and in-person programs and drop-ins are permitted to resume.
For everyone's safety and comfort, please review the following information carefully prior to returning to a Town of Aurora Preschool Program or Drop-In. You will also receive an email prior to the start of your program(s) with additional information.
Pre-registration is required. Register online at e-PLAY
Program Modifications
Program capacities have been restricted so participants can observe physical distance.
Activity tables, stations or program equipment will be set up prior to program to provide extra space between participants during activities.
Porous equipment and toys have been removed.
Carpets have been removed.
Where possible, equipment and material will be divided into kits/bins to ensure items are used exclusively by one individual or household.
Staff will limit the number of participants/caregivers at each station to ensure physical distancing at all times.
After each program all equipment, tables and activity stations will be cleaned/disinfected before next use.
Facility Access & Participant Screening
Pre-registration is required for all programs and activities. Visit e-PLAY to register online.
Upon arrival to the facility for your scheduled program/drop in activity you will be met at the front entrance by a Facility Greeter. They will confirm your registration and ask the participant and their accompanying guardian to complete a COVID-19 visitor self screening online form. Individuals 12 years and older will be asked to show proof of vaccination. If the participant or parent/guardian do not pass their screening or cannot show proof of vaccination (12 years and older only), they will not be granted access to the facility. The individual(s) must exit the building and contact their local health unit for next steps.
All Staff will also be pre-screening before entering any Town Facility each day.
Face Masks are Mandatory in all Town Facilities
The Town of Aurora will follow all York Region guidelines for mandatory masks as outlined in The Regional Municipality of York Medical Officer of Health Instructions to Businesses and Organizations Currently Operating (under the Emergency Management and Civil Protection Act (EMCPA), R.S.O. 1990 and related Regulations).
Note: York Region Public Health lists children under the age of 2 as an exemption, therefore it is not mandatory for them to wear a mask when participating in any Preschool Programs. To review this guideline in addition to suitable exemptions and additional information regarding the use of masks and face coverings, visit the York Region Public Health website.
Physical Distancing & Signage
Participants will be encouraged to maintain physical distancing at all times.
There will be floor markings and signage throughout each facility to promote and maintain physical distancing.
Program capacities have been restricted so participants can maintain physical distance.
Programming is modified and limited, to allow for staggered start and end times.
Participants are asked to arrive for their program no earlier than 15 minutes before their program start time.
Cleaning & Sanitization
High touch surface areas will be cleaned and sanitized between programs and activities throughout the day.
Program supplies and equipment will be cleaned and sanitized after each program.
Individual program supplies will be provided when possible.
---
Preschool Programs
Ages 6 months to 5 years
Preschool Programs

Our Preschool programs are dedicated to:
Promoting physical literacy.
Promoting the development of cognitive, creative and social skills.
Providing a stimulating, fun and safe environment for play.
Offering a variety of activities that emphasize the importance of play and interaction with others.
Encouraging a variety of activities that meet the needs of the children in our community.
Program Information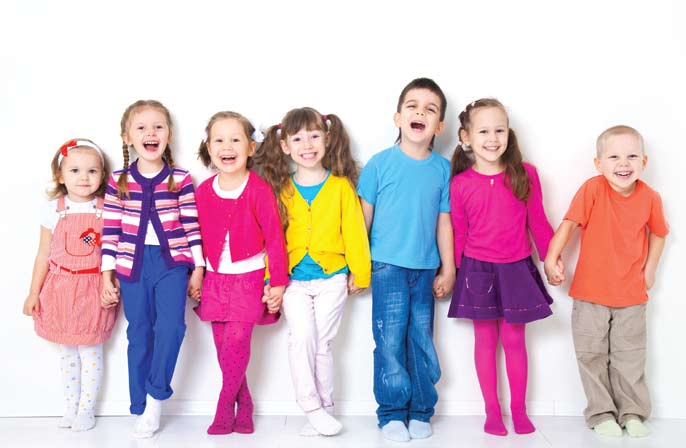 Children develop at their own pace. This is why the Town of Aurora Preschool programs begin at the age of 6 months and progress gradually to 5 years old. All programs at this time require parent or guardian participation or a parent or guardian to remain on-site.
Our goal is to provide safe and stimulating programs for all preschoolers. Fulfilling your child's need to laugh, play and to discover is our motivation. We aim to provide you and your child with the best quality and most positive experience possible during these formative and developmental years.
Note: All Preschool programs require a parent or guardian to actively participate alongside the participant or remain on-site for the duration of the program.
Program Instructors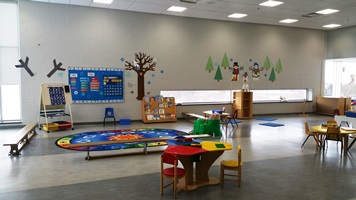 The Town of Aurora's Preschool programs are run by highly energetic and enthusiastic instructors, some of which are ECE educated, as well as being First Aid and CPR trained. We also work with a number of experienced, professional service agreement contractors who are specialists in their respective fields.
---
Preschool Drop-in
Join us at the Stronach Aurora Recreation Complex (S.A.R.C.) for some family fun!
Preschool Drop-in Program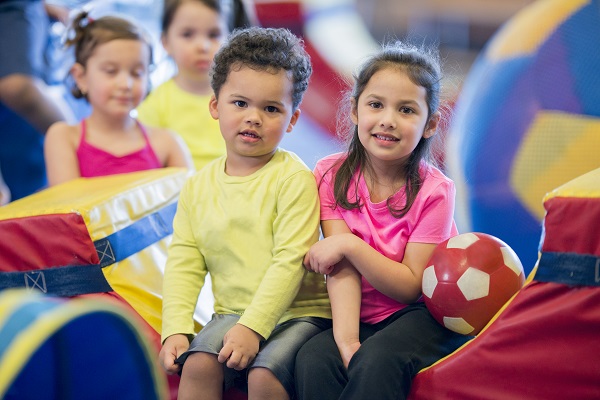 Having fun with your preschooler just became a little bit easier! Come play with your child (newborn to 5 years) on a variety of gross motor equipment, learning stations and much more.
Pre-registration is required for all Preschool Drop-In programs. Visit e-PLAY to register online.
Age: Newborn to 5 years
Location: S.A.R.C.
Fee: $3 per child, supervising adults are free
Note: Caregivers must supervise children at all times.
Preschool Drop-in - Winter 2022: February 5 to March 26
Join us at the S.A.R.C. for some preschool family fun time!
Pre-registration is required. Register online at e-PLAY
Preschool Drop-In - Winter 2022: February 5 to March 26
Day
Time

Saturday

9:30am – 10:30am

11:00am – 12:00pm
---
Contact
Courtney Bergin
Community Programmer
905-727-3123 ext. 3121
Email Courtney Bergin
Related Links