Registered Programs - Thank you for your registration. Please note that due to staffing shortages at this time, your program may be impacted. This may result in cancelled classes that are unable to be rescheduled and/or the cancellation of the entire program. The Town will make every reasonable effort to ensure shift coverage where possible in efforts to maintain program quality standards. In the event of any unforeseen cancellations, participants will be communicated with as much notice as possible and will receive credits to their account where applicable. Refunds will be made available upon request. Thank you for your understanding and we do apologize for any inconvenience this may cause.
---
Preschool Programs
Ages 6 months to 5 years
We look forward to having you participate in our preschool programs! Please see important details below.
Registered Programs - Pre-registration is required for registered programs. Register online at e-PLAY or pay in-person at one of our recreation facilities (A.F.L.C. or S.A.R.C.).
Preschool Programs

Our Preschool programs are dedicated to:
Promoting physical literacy.
Promoting the development of cognitive, creative and social skills.
Providing a stimulating, fun and safe environment for play.
Offering a variety of activities that emphasize the importance of play and interaction with others.
Encouraging a variety of activities that meet the needs of the children in our community.
Program Information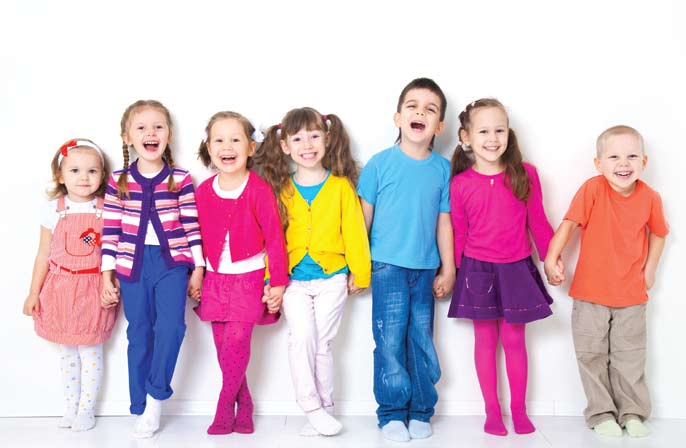 Children develop at their own pace. This is why the Town of Aurora Preschool programs begin at the age of 6 months and progress gradually to 5 years old. All programs currently require parent or guardian participation or a parent or guardian to remain on-site for the duration of the program.
Our goal is to provide safe and stimulating programs for all preschoolers. Fulfilling your child's need to laugh, play and to discover is our motivation. We aim to provide you and your child with the best quality and most positive experience possible during these formative and developmental years.
Program Instructors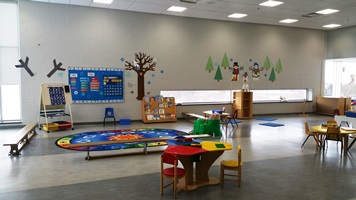 The Town of Aurora's Preschool programs are run by highly energetic and enthusiastic instructors, some of which are ECE educated, as well as being First Aid and CPR trained. We also work with several experienced, professional service agreement contractors who are specialists in their respective fields.
Cleaning & Sanitization
Surface areas, program supplies and equipment will be cleaned and sanitized after each program.
---
Preschool Drop-in
Join us at the Stronach Aurora Recreation Complex (S.A.R.C.) for some family fun!
Note: Preschool drop-ins are available during the Winter, Spring and Fall seasons.
Preschool Drop-in Program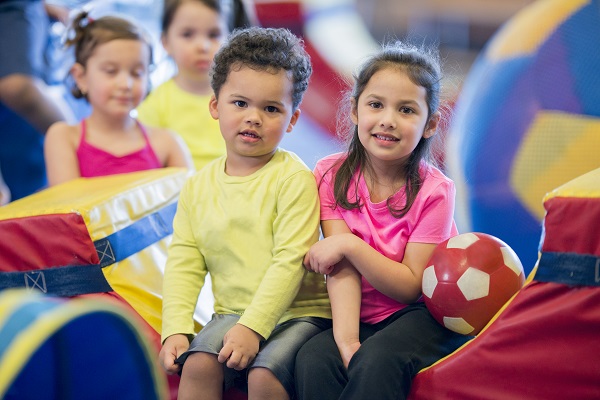 Having fun with your preschooler just became a little bit easier! Come play with your child (newborn to 5 years) on a variety of gross motor equipment, learning stations and much more.
Pay in-person up to 15 minutes before the start of your Preschool Drop-in at the S.A.R.C.
Age: Newborn to 5 years
Location: S.A.R.C.
Fee: $3.50 per child, supervising adults are free
Note: Prices effective February 1, 2023.
Note: Caregivers must supervise children at all times.
Preschool Drop-in - Spring 2023: April 1 to June 17
Join us at the S.A.R.C. for some preschool family fun time!
(Updated on April 5, 2023)
Preschool Drop-In - Spring 2023: April 1 to June 17
Day
Time

Saturday

9:15am – 10:45am

11:00am – 12:30pm
Note: Preschool drop-ins do not occur during the summer months. We will return in Fall 2023.
Preschool Drop-in - Service Disruptions & Holiday Schedules
Note - Regularly scheduled times may be altered throughout the year due to service disruptions and/or holiday schedules.
Please visit our Service Disruption Notices webpage for full details.
Please visit our Holiday Schedules webpage for full details.
---
Contact
Remy Slapsys
Community Programmer
365-500-3162
Email Remy Slapsys
Related Links