Truth and Reconciliation
Town of Aurora is proud to be taking steps to renew and strengthen its relationship with Indigenous communities and residents. All are welcome to attend.
Date - Saturday, September 30, 2023
Time - please see below
Location - Aurora Town Park (49 Wells Street)
The Town will honour the National Day for Truth and Reconciliation on Saturday, September 30 in Aurora Town Park. This is a time to remember the children who did not come home, those who have lived as survivors and their families. It's important to recognize and commemorate the difficult history of residential schools, their ongoing legacy and the trauma experienced by so many.
To learn more about the Truth and Reconciliation Report, please visit Aurora Museums and Archives.
---
Community Interactive Reflective Activity
Time - 9 a.m. to 12 p.m.
From 9 a.m. to 12 p.m. the community will have the opportunity to stop by Aurora Town Park to participate in hands-on activities. Join us to leave your orange handprint on picnic tables which will be placed in a local park demonstrating our community's commitment to never forgetting the children. Additional activities include rock painting and mosaic art tile painting.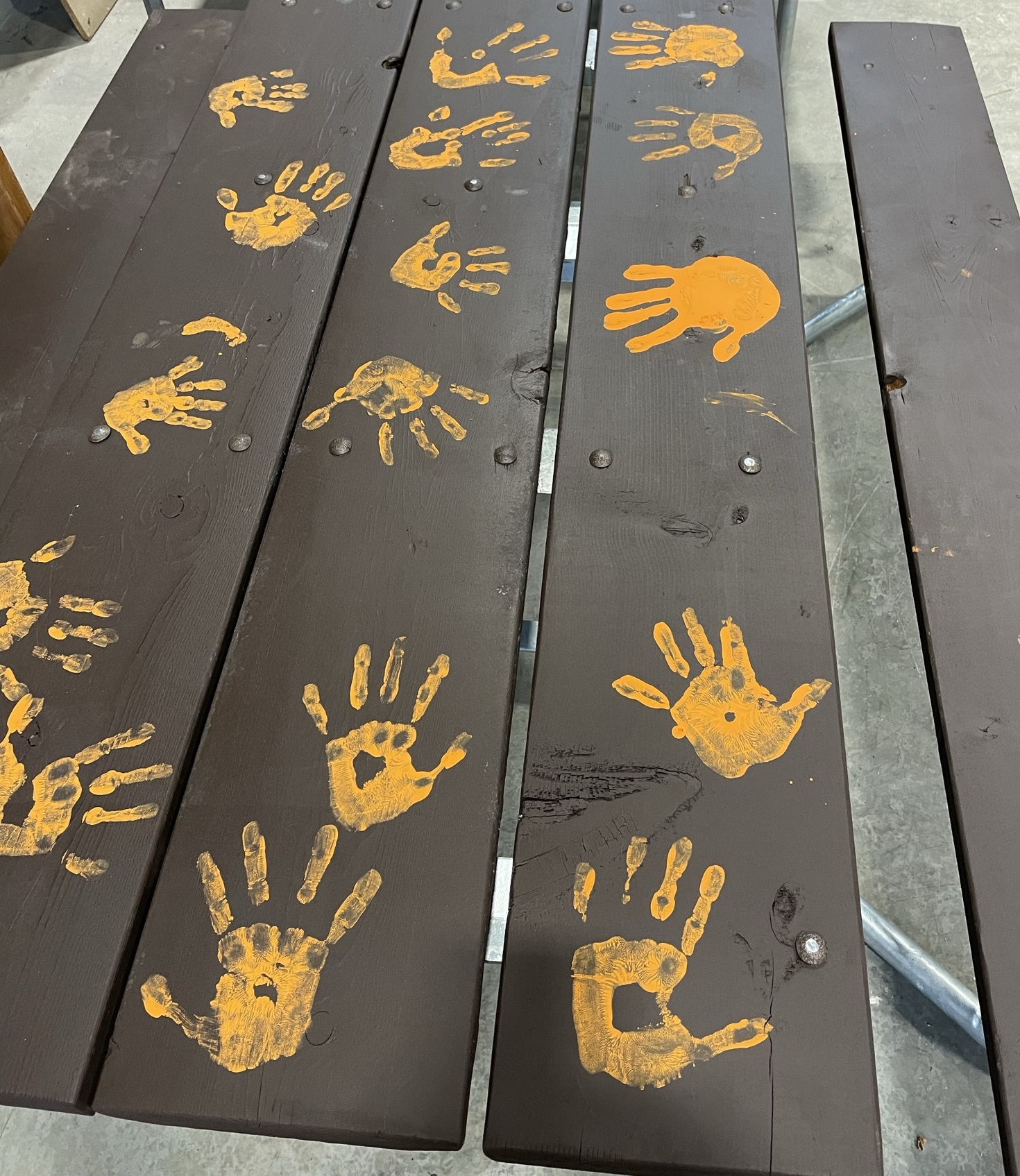 ---
Ceremony and Community Gathering
Time - 6 p.m.
This evening gathering will provide the opportunity to learn, to have a safe space for meaningful reflection and a sacred fire starting at 6 p.m. Ceremony and gathering led by Anishinaabe Grandmother Kim Wheatley, Elder Pat Floody, Ancestral Knowledge Keeper Raiden Levesque and Spoken Word Poet Sarah Lewis.
---
Additional Resources to Assist in Learning
To assist you in learning more please visit any of these sites:
---
About National Day for Truth and Reconciliation
National Day for Truth and Reconciliation is a day to educate Canadians about the history of residential schools and to honour the survivors, their families and communities. September 30 is also being celebrated as Orange Shirt Day, which started to commemorate the experience of Phyllis Webstad who at six years old was stripped of her new orange shirt on her first day of attending the St. Joseph Mission Residential School near Williams Lake, BC.
---
Canadian Residential School History:
A brief history of Canada and the Residential School System imposed on the Indigenous people of Canada. Timeline from early European contact through to the establishment of the Truth and Reconciliation Commission in 2010.
---
More Information and Contact
For more information, please call the Special Events line at 905-726-4762 or email Shelley Ware.