Multicultural Festival
Date - Saturday, September 23, 2023
Time - 9:30 a.m. to 2:30 p.m.
Location - Aurora Town Park (49 Wells St.)
Food - Music - Dancing!
Join us for the kick off to Culture Days happening from September 22 to October 15 with Aurora's Multicultural Festival in Town Park. There are a variety of free cultural activities during Culture Days which can be found on our Culture Days webpage.
What does culture mean to you? Explore and learn about the vibrant and multicultural Community in Aurora. Get ready for dazzling performance shows, food samples, Community Zones, and fun activities for the whole family! Focusing on celebrating our community's roots while embracing new cultures, lively music, traditional clothing and exceptional dancing from around the world, this event will take you on a one-of-a-kind cultural tour; all in one location, all in the same day.
Save the date for this amazing experience as you experience how other cultures celebrate song and dance with a fully-packed entertainment line-up.

Multicultural Festival - Event Flyer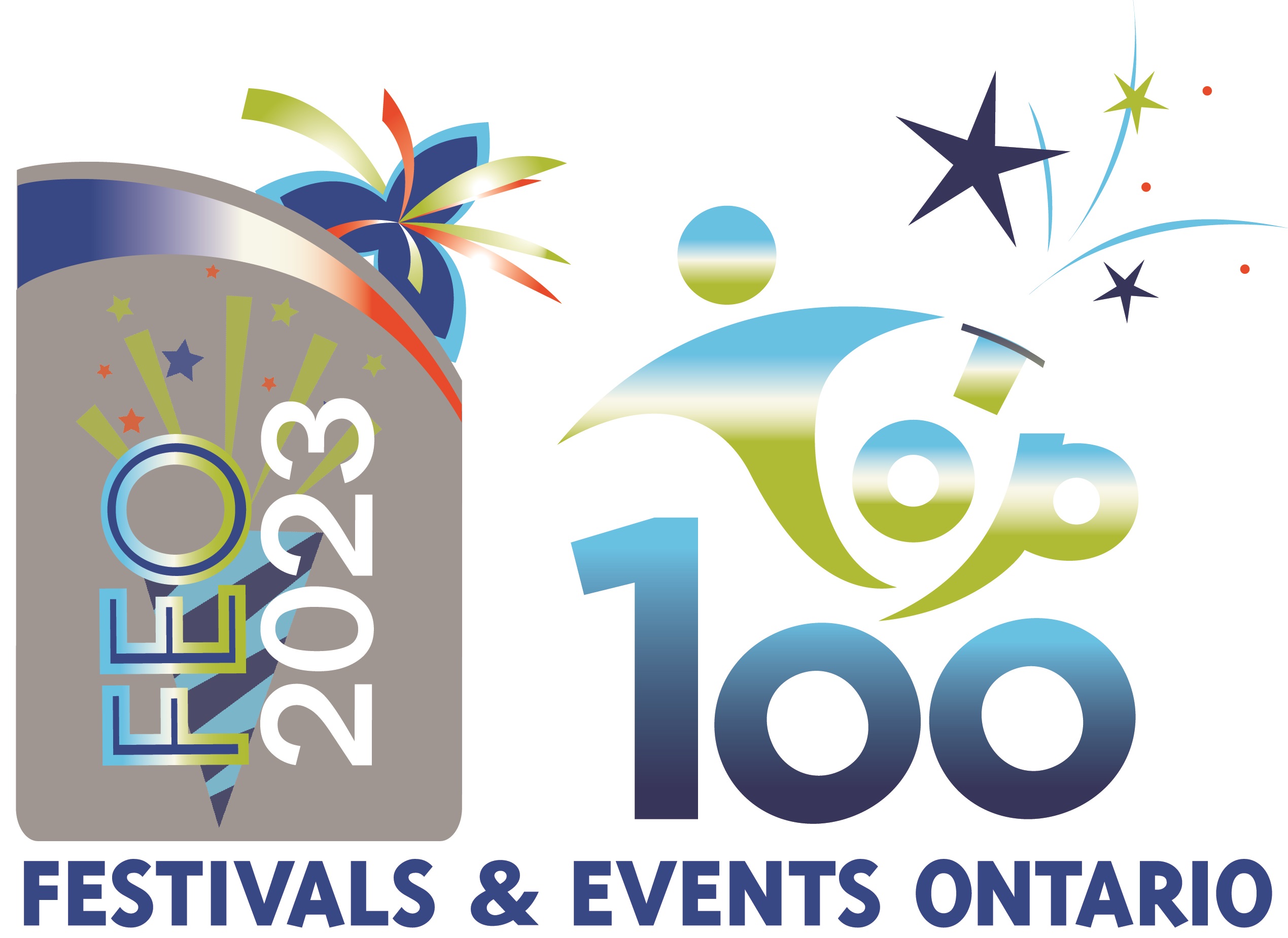 ---
Fall Soup Kits
The Fall season can also be called "soup season". What unites us globally is food, music and dance. Using most ingredients from the Aurora's Farmers Market, order your your own Fall Soup Kit which comes with all of the main market fresh ingredients and instructions required to make 4 servings for Italian Minestrone Soup, Mexican Corn Soup and South African Butternut Squash Soup.Did You Know?
Minestrone soup was the most famous Italian soup which appeared during World War 1. This is no fixed rule for Minestrone soup which makes this one of the most democratic and affordable soups in the world.
Corn has such a long history in Mexican cuisine that it's considered a sacred plant. It's been an important part of the diet for more than 7,000 years.
Squash has a rich history and vibrant nutritional profile and is an important part of the African diet. Be creative and resourceful just like the indigenous people around the world have been and give this soup a try.
Fall Soup Kit - Order Online
Pick-up the fresh market kit on Saturday, September 23 between 10 a.m. and 12 p.m. at Aurora Town Park during the Aurora's Farmers Market. Any kits not picked up will be donated and refunds will not be permitted.
---
Stay Curious Collection of Virtual Websites
Stay Curious and check out these curated websites from around the world. The themes for your travels with us include Outdoors, Museums, Animals and Landmarks.
Outdoor Explorations
A French Fairytale: The 12 Most Charming Villages in France
France is home to many picturesque villages.
Culture Trip - A French Fairytale

---
Top Attractions in Veules-les-Roses
After looking through these charming villages in France, our favorite was Veules-les-Roses and here is more about it. Check this "must see" website to visit in Veules-les-Roses.
Trip Advisor - The 5 Best Things to do in Veules-les-Roses
What was your favorite village in France from this collection?
Museum Explorations
Smithsonian – Natural Museum of Natural History
Now that you have looked at some charming villages in France, let's do some exploring inside the Smithsonian and take in this 360 Virtual Tour. Go at your pace, but keep a browser open as you will be inclined to further research some of this extraordinary exhibits.
Smithsonian - Natural Museum of Natural History

---
The Vatican Museum
Ever wanted to see inside this historical and breathtaking landmark which is one that is globally known? Here's your chance.
The Vatican Museum - Virtual Tours

---
The Louvre
Great advantage of visiting exquisite sites such as The Louvre is that your visit is never impeded by operating hours or renovations. You can visit when it is good for you.
The Louvre - Virtual Tours
Explore Animals
Houston Zoo
Let's tour outdoors throughout the Houston Zoo. A "must see" is the Gorilla Habitat cam and the Elephant Yard cam.
Houston Zoo - Webcams

---
Africam Web Cams
Capture some of Africa's natural beauty through these wildlife cams, where you will get to see captivating creatures in their natural habitat.
Africam - Wildlife Safari Streams
Explore Landmarks
Eiffel Tower
Climb up 169 meters to the top of the Eiffel tour for fascinating views of the Town of Paris.
Eiffel Tower - Virtual Tour

---
World's Highest Peaks
Take a "peak" at some of the highest points in the world with these mountains views.
World's Highest Peaks - Virtual Tours

---
Tour Sydney Australia
When most people think of Australia, they tend to forget about the spectacular city centers. Here is your chance to look at Sydney, Australia home to the Opera House, Harbour Bridge, Watson Bay and more.
You Visit - Experience Sydney Australia

---
China - The Forbidden City
The Forbidden City is one you will not want to miss take your virtual tour through this landmark, filled with culture and history.
You Visit - Experience The Forbidden City

---
Buckingham Palace
Want to feel like royalty? Here is your chance, emerge yourself in this luxurious palace filled with historical features.
Buckingham Palace - Virtual Tours

---
Machu Picchu - Learning Guide
Take a look at this lush landscape and amazing architecture with this learning guide on this mountain ridge.
You Visit - Experience Machu Picchu

---
The Peak - Hong Kong
This skyline is full of things to look at, with the mountains, bodies of water, and a cityscape. Take your virtual tour from up above and see what Hong Kong is all about!
Air Pano - Hong Kong Virtual Tour

---
Catacombs of Paris
Uncover parts of France's history through this virtual tour of the Catacombs de Paris.
Catacombes de Paris - Virtual Tour

---
Easter Island - Chile
A must see, this colorful landscape is filled with the famous Moai Statues. Get a chance to view these breathtaking views at sunset with this virtual tour.
Air Pano - Easter Island Virtual Tour

---
Great Wall Of China
Although the Great Wall of China was originally built for protection there are now so many other aspects to this landmark. With it now being considered one of the 7 wonders of the world. Take the time to immerse yourself in this one-of-a-kind experience.
The China Guide - Great Wall of China Virtual Tour

---
Niagara Falls
As one of the natural wonders of the world, Niagara Falls is one of the biggest waterfalls; and it is in our own backyard. Producing an average flow rate of 2,400 m3 per second, these waterfalls are truly a sight to behold. Experience the beauty with a 360 VR tour of Niagara Falls
Niagara Falls - Virtual Tour

---
Petra, Jordan
Petra was built over 2300 years ago and is truly one of humanities greatest achievements. With features standing at 148 feet tall, these humanmade architectural wonders are a sight to behold. Experience one of the wonders of the world in Petra, Jordan.
Film 360 - Petra Virtual Tour

---
Taj Mahal
Did you know the Taj Mahal was built by Mughal Emperor Shah Jahan in memory of his loving wife? It is also widely considered one of the great architectural achievements in the whole range of Indo-Islamic architecture. Get a chance to view this masterpiece.
Air Pano - Taj Mahal Virtual Tour

---
Stonehenge
Besides the easter island heads, Stonehenge is one of humanities greatest mysteries. Built around 5000 years ago with stones weighing up to 25 tons and standing at 13 feet high we have no idea how this monument was built. Take your time and immerse yourself in this treasure.
Stonehenge - Virtual Tour

---
Roman Colosseum
Rome was once the center of one of the most powerful empires in the world. The colosseum was built to revitalize Rome and was used as an entertainment venue, hosting gladiator fights and animal hunts. Explore one of the most well-known attractions in the world.
360 Stories - Rome Colosseum Virtual Tour

---
Christ the Redeemer
Standing at 123 feet tall, Christ the redeemer is the tallest statue of the world and has become an emblem of both the city of Rio de Janeiro and the country of Brazil. Immerse yourself in this human made wonder.
360 Stories - Christ the Redeemer

---
Hang Son Doong
Located in the province of Quang Binh, the Hang Son Doong is the largest cave in the world. At a young age of 2.5 million years old, it is still not very well known as it was only found in 1991. It is so big it can fit 68 Boeing 777 airplanes. Experience the biggest cave in the world.
National Geographic - Hang Son Doong Virtual Tour

---
Victoria Falls
Victoria Falls is the greatest sheet of falling water in the world. It is double the height and half of a kilometer wider than Niagara Falls. Located between Zambabwe and Zambia in Africa, this water fall is designated as a World Heritage site and is truly something to behold.
Air Pano - Victoria Falls
---
More Information and Contact
For more information, please call the Special Events line at 905-726-4762 or email Shelley Ware.
---
Thanks to our Event Sponsors