Concerts in the Park
Thank you to TD for presenting the 2023 Aurora's Concerts in the Park series.
Mark your calendar as Aurora's summer tradition continues, with a concert every Wednesday.
Dates:
• June - 21
• July - 5, 12, 19 & 26
• August - 2, 9, 16, 23 & 30
Location - Aurora Town Park
Concert - 7 p.m. to 9 p.m.
• Concerts are free to attend.
• Pre-registration is not required.
• For your seating comfort, please bring your own lawn chairs.
---
Concerts Schedule
Check out this summer's amazing concert line-up!
Wednesday, June 21 - The Dave Mowat Trio
As we celebrate National Indigenous Peoples Day, enjoy this early start to the concert series with a Chicago, Delta and Country blues feel for the night from a bygone era.
Wednesday, July 5 - The British Legends
Featuring the Production of David Bowie, Mick Jagger, Elton John, Rod Stewart and Freddie Mercury, this all-Canadian cast has amazing vocals and authentic looks. The show will bring you all of the hits and each song is produced exactly as the original recordings. A performance you will not want to miss.
Wednesday, July 12 - Hotel California: A Tribute to The Eagles
For over three decades now they have been thrilling audiences by providing a masterful celebration of The Eagles music. With over a century of collective professional experience they are still going strong today.
Wednesday, July 19 - The Chicks Tribute Show
A tribute to the top selling female country group, The Chicks. A cross between pop and country, their musical talents will leave you wanting more and more.
Wednesday, July 26 - From The Hip
From The Hip aims to deliver what The Tragically Hip did best - perform live, with jams and impromptu rants that would make Gord and the boys proud.
Wednesday, August 2 - Suzie McNeil
Suzie McNeil is a powerful vocalist and Juno award winning artist that has gone from being the last woman standing on the hit CBS reality show ROCKSTAR: INXS, to singing backups for P!NK, to multiple Top 20 hits on the Canadian charts, and currently in her 3rd year singing backups for Aerosmith on their 2023 Peace Out Farewell tour.
Wednesday, August 9 - Piece of My Heart: Tribute to Janis Joplin
Capturing the raw essence of Janis Joplin both vocally and visually, this electrifying tribute band takes its audience on a musical trip down memory lane to the 60's.
Wednesday, August 16 - Toronto All-Star Big Band
The Toronto All-Star Big Band revives the spirit, style and sound of the 30's, 40's and 50's. They are a vibrant cast of young talent that has brilliant programming, choreography and engaging cultural nostalgia.
Wednesday, August 23 - Jukebox Heroes: Tribute to Foreigner
An international tribute to Foreigner. Performing all the hits to get your out of your seat. Jukebox Heroes will share the music of this legendary rock band that produced 10 multi-platinum albums.
Wednesday, August 30 - Cher and Night Fever: Tribute to The Bee Gees
Cher also known as the "Goddess of Pop", this Tribute to Cher will not disappoint and you enjoy some of her greatest hits. Night Fever will take you back to the sounds of one of the greatest pop bands in history, The Bee Gees. Their musical journey travels through five decades of their hit songs.
---
Licensed Beverage Sales for Consumption Opportunity
Request for Expression of Interest
The Town of Aurora will be piloting the sale of licensed beverages for consumption at Aurora's Concerts in the Park on Wednesday, August 23 and Wednesday, August 30, 2023 in Aurora Town Park (49 Wells Street). The Department of Community Services requests to hear from interested parties that would like to participate in this pilot by managing, organizing, selling and serving licensed beverages for sale and consumption.
Request for Expression of Interest & Proposal Requirements
Interested parties are requested to submit their proposal to the Recreation Supervisor, Special Events via email to Shelley Ware by Wednesday, July 19 at 12 p.m. For questions or for more information, please call 905-726-4762.
---
More Information and Contact
For more information, please call the Special Events line at 905-726-4762 or email Shelley Ware.
---
Thank You to our Sponsors
Presenting Sponsor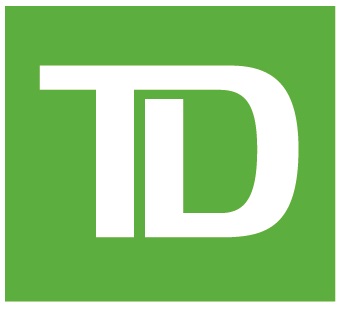 Event Sponsor

Concert Sponsors