COVID-19 Update: To learn about our programs and services, facilities and special events, please visit aurora.ca/covid19
Mark your calendar as Aurora's summer tradition continues, with a concert every Wednesday
Thank you to TD for presenting the 2020 Aurora's Concerts in the Park series.
Pre-registration is Required
Due to the limited capacity of 100 concert attendees, residents need to pre-register for each concert (using a program code). Aurora Town Park will be fenced with social distancing markers in place, as well as additional procedures for the safety of the attendees, performers, volunteers and staff.
The program codes will be issued on e-PLAY the Friday before the concert.
Livestream of Concerts
For those that cannot attend or if the concert spaces are filled, each concert will be livestreamed through Facebook Live and Aurora's YouTube account. On each Wednesday at 7 p.m., you can watch the concert from either live stream:
Concerts in the Park Schedule
Date
Concert
August 5

Durham Street Band – Classic Rock Revival

Durham Street is a tour de force consisting of four accomplished musicians. They take audiences through a musical journey performing favourite Classic Rock Songs of the 70s, 80s, 90s and beyond.

August 12

Fiddlestix

Fiddlestick is Ontario's premier extreme Fiddle Show, known for their captivating energy on stage and their extraordinary musicianship. Fiddlestix fused a multitude of styles including Celtic, Country, Rock, Pop, Jazz and many more with their original sound.

Note - Pre-registration is required in order to attend this concert. Registration starts on Friday, August 7. Please visit aurora.ca/eplay and use program code # 19416 to register online.

August 19

Johnson's Creek

Johnson's Creek is a premier country rock band. The music fresh, drawing inspiration from legends like: Cash, Haggard and Williams, with the fun lyrical styling of The Road Hammers and Blackjack Billy.

August 26

Soul Benefit

For over 20 years Soul Benefit has been sourcing material from the soulful and funky catalogues of great musicians like Stevie Wonder, Al Green, Aretha Franklin, Janis Joplin, Van Morrison and Amy Winehouse to name a few of our favourites. Enjoy a soulful evening of summer listening.

September 2

Classic Lightfoot Live

John Stinson's tribute to Canadian legend Gordon Lightfoot is outstanding. Many of his classics include "If You Could Read My Mind".
Remember When Wednesdays
This weeks "Remember When Wednesday" features Abbamania as they closed the series last year during Aurora's Concerts in the Park. Watch a compilation of them performing.
The American Rogues performed an incredible concert last summer. Enjoy these clips from previous performances starting with the Olde Sky Boat song which is the feature song for Outlander.
Enjoy a "land slide" of memories of the incredible Fleetwood Nicks and Practically Petty. They have performed during Aurora's Concerts in the Park event. Enjoy these clips their previous performances.
Travel down memory lane and watch a past concert performance of Desire: Ultimate U2. Enjoy this great performance from the summer of 2018.
Thanks to our Sponsors
Presenting Sponsor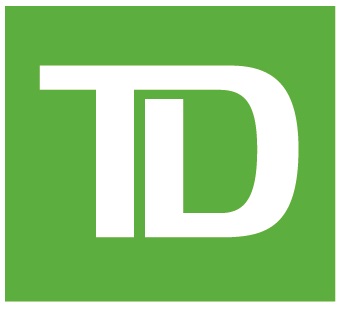 Event Sponsors