Concerts in the Park
Thank you to TD for presenting the 2022 Aurora's Concerts in the Park series.
Mark your calendar as Aurora's summer tradition continues, with a concert every Wednesday.
July - 6, 13, 20 & 27

August - 3, 10, 17, 24 & 31
Location - Aurora Town Park
Concert - 7 p.m. to 9 p.m.
• Concerts are free to attend.
• Pre-registration is not required.
• For your seating comfort, please bring your own lawn chairs.
Concerts in the Park - Event Flyer
---
Concert Lineup
Please see below for a complete list of dates and entertainers during our summer concerts.
July 6 - George St. Kitts
Enjoy the Sweet Soul Sounds of two-time Juno nominee George St. Kitts and his fabulous band.
July 13 - Sheer Heart Attack: Tribute to Queen
Celebrating the music of Britain's Royal Majesty, Sheer Heart Attack plays the music of Queen faithfully and will put on a show you're sure to remember!
July 20 - Natural Elements
Natural Elements covers classic R&B with a focus on the musical icons. Don't miss their show "Natural Women: The Music of Aretha Franklin, Gladys Knight and Chaka Khan".
July 27 - Travelling Milburys
A tribute to The Travelling Wilburys, featuring the music from Bob Dylan, George Harrison, Jeff Lynn, Roy Orbison and Tom Petty.
August 3 - Ultimate Urban & Shania Twin
This tribute has all the rock-star swagger and fiery-energy Urban fans love and all the pure pop country made famous by Shania. It features the closest look and sound to Keith and Shania in the world!
August 10 - Soul Up Top
This seven-piece ensemble has a fabulous horn and rhythm section that performs R&B Soul classics from the past to the present. Enjoy music from Stevie Wonder, Marvin Gaye, Otis Redding and many others.
August 17 - Desire: Tribute to U2
Desire brings to the stage a unique combination of showmanship and style that is rooted in a magnificent grasp of the musical intricacies behind U2. Desire is the total package.
August 24 - The Mudmen
Fabulous Celtic Rock like you've never heard it before! Join us for a great night of pipes, voice, guitar and fun!
August 31 - Epic Elton: Tribute to Elton John
This stage show features an array of dazzling outfits, superb and skilful piano playing, and of course, the distinctive and powerful vocals we have come to know and love. Combined with the flamboyant personality and even the subtle mannerism, the visual aspect of the show is fabulous.
---
More Information and Contact
For more information, please call the Special Events line at 905-726-4762 or email Shelley Ware
---
Thank You to our Sponsors
Presenting Sponsor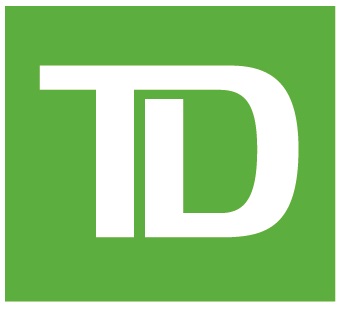 Concert Sponsors