This program focuses on building and supporting the overall pre-teen female experience.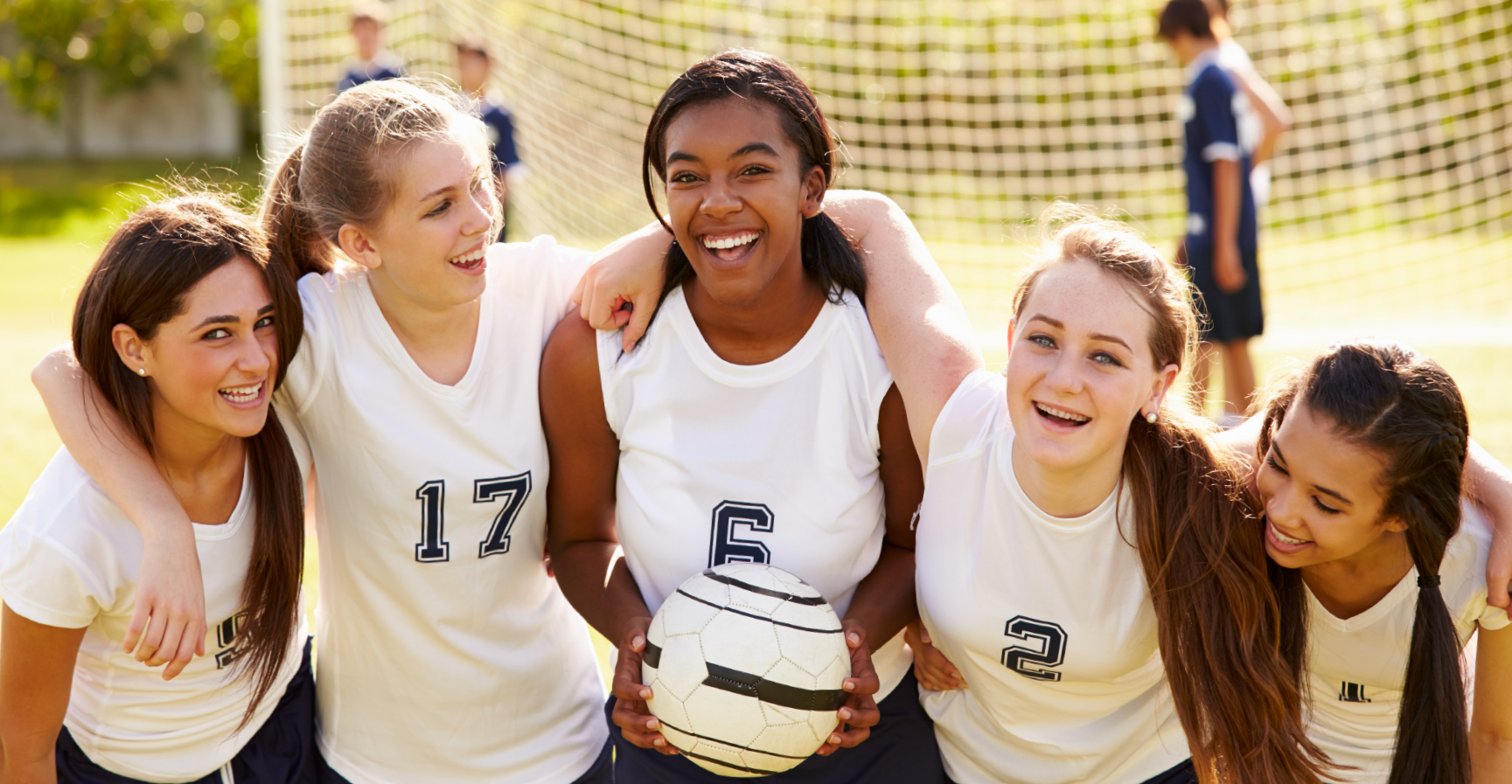 Program Information
Participants will take part in sport, physical activity, mindfulness and confidence building activities led by an all-female coaching team. Each week participants will have a chance to try out various sport activities in a friendly, non-competitive environment, then move to programming that will focus on supporting participants' mental and emotional wellbeing. Activities will include an introduction to sports like basketball, field lacrosse and softball, as well as journaling, meditation and confidence building. This program will focus on building a safe space with a feeling of community, trust and friendship. Participants will build relationships with each other and the coaching team, and walk away with skills and knowledge that will support their overall wellbeing.
Date, Time, Location & Registration
Dates: Thursdays - February 17 to April 14 (no session March 17)
Time: 4 p.m. to 5:30 p.m.
Location: Aurora Family Leisure Complex
Cost: $40
Code: 23565
Note
Pre-registration is required. Register online at e-PLAY
Program subsidy is available. Please email our Youth Division to discuss further.
Why Strong in Sport?
Are you new to sport or physical activity, or did you leave and want to come back to sport in a fun environment? Strong in Sport is for you!
Everyone can establish their own goals for the program. Leaders will work with each participant to define realistic goals to support individual development.
Each participant is an important contributor to the program. You can all learn from one another and become stronger females by knowing one another.
All activity will take place in a non-competitive and supportive atmosphere.
You will leave the program with useful tools and resources that you can bring home with you and always refer back to.
Meet strong female leaders that will share their story and support you in your journey to wellness.
Friendships - A key goal of the program is to get to know one another early, develop friendships and laugh together.
What You Can Expect Each Week
50 minute session being physically active in the gymnasium developing skills in a female only, fun and safe space.
30 minute session in a program room with focus on wellness and mindfulness.
---
Sport Information for Residents
Do you have questions about sports in the community? Check out the information below where you can learn more about how to become involved in sport along with great resources to assist you in your sport experiences and ways to participate in sporting events in the community.
Community Sport Organizations
Are you interested in participating in sport? Aurora has a lot to offer through local sport organizations who host programs for every interest and skill level. Want to try a sport for the first time, build on current skills or try out for a team, reach out to one of the local sport organizations listed below.
Many of the local sport organizations are volunteer driven with opportunities to get involved as coaches, managers, board members, event organizations and much more.
Please visit the websites below to learn more about each organization and how to get involved.
Artistic Swimming
Ball Hockey
Baseball / Softball / Slo-Pitch
Basketball
Baton Twirling
Curling
Football
Gymnastics
Hockey
Lacrosse
Lawn Bowling
Martial Arts
Multi-Sport
Rugby
Skating
Soccer
Swimming
Tennis
Volleyball