Black History Celebration & Education provides the opportunity for Aurorans to recognize the achievements and contributions made by Black Canadians, which have helped shape Canada into the culturally diverse, compassionate and prosperous nation it is today.
The Town of Aurora will be sharing the work of local organizations to highlight the contributions of Aurora's Black community. Please see the details below for 2022 programming and events.
Formal Black History Month Flag Raising Ceremony
2022 Event Schedule
Tuesday, February 1
Flag Raising Ceremony

In February, Canadians across the country will be celebrating Black History Month. During this month, our community will recognize the significant achievements and contributions made by Black Canadians and help raise awareness and respect for the Black Community.
---
Wednesday, February 2
Dancin' Feet: Harlem and basketball in the 1920-30s
The New York Renaissance basketball team, an all-Black professional team, emerged within the social and cultural movement known as the Harlem Renaissance. Playing basketball during the epicenter of Black entertainment, this talk highlights a history of Black basketball players who used their bodies to orient themselves toward freedom and secure a cultural legacy. Presented by Dr. Danielle A.D. Howard. Q&A
In collaboration with York University, The Scholars' Hub.
---
Thursday, February 3
An evening with George Elliott Clarke: Where Beauty Survived
---
Where Beauty Survived is the memoir of George Elliott Clarke, distinguished poet, author and scholar. He was born 1960 in Windsor, Nova Scotia, just a few miles away from what is called Africadia. At the heart of the book is George's turbulent relationship with his father, a self-learner who valued art, music and books but worked an unfulfilling railway job. George was raised with high expectations only to come to the stark realization that no matter how hard one worked to excel in athletics, arts and intellectual endeavours, they would still be "poor, dumb, criminals in the eyes of the rich, white world."
Where Beauty Survived is the story of a complicated family, of the emotional stress that white racism exerts on Black households; also an inside glimpse at the rich cultural geography of Africadia.
Saturday, February 5
Sunday, February 6
John Ware Reclaimed l Documentary
---
Filmmaker Cheryl Foggo examines the mythology surrounding John Ware, the Black cowboy who settled in Alberta before the turn of the 20th century. Her research uncovers who this iconic figure might have been and what his legacy means in terms of anti-Black racism, both past and present.
Friday, February 18
---
Sunday, February 20
Ninth Floor
---
Director Mina Shum makes her foray into feature documentary by reopening the file on a watershed moment in Canadian race relations – the infamous Sir George Williams Riot. Over four decades after a group of Caribbean students accused their professor of racism, triggering an explosive student uprising, Shum locates the protagonists and listens as they set the record straight, trying to make peace with the past. With original footage.
Thursday, March 3
If Nothing Changes, Nothing Changes
---
A discussion around diversity and inclusion from lived experiences of Black women who share perspectives and suggestions on becoming an ally and doing self-work around anti-Black racism. Presented by Debbie Opoku-Mulerr. Q&A.
In collaboration with Making Change
Coming soon...
Groups and Organizations
Aurora Black Community Association
The Aurora Black Community Association has been a source of inspiration, celebration and resources for all residents who wish to come together as a community and celebrate the diverse cultures of Aurora.
Led by Aurora resident and Entrepreneur Phiona Durrant, Rebekah Murdoch, and an incredible Board, the association organizes events and activities throughout the Town of Aurora during the month of February and throughout the year, to celebrate Black History Month and promote cultural awareness.
Learn more: aurorablackcommunity.com
Aurora Public Library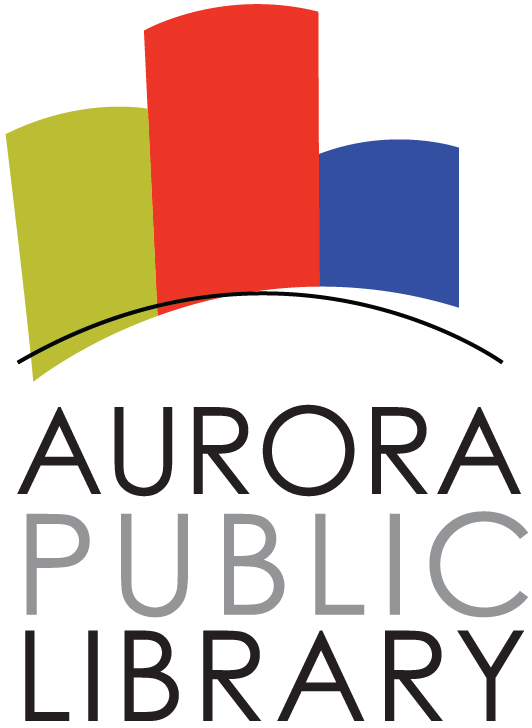 Aurora Public Library builds community by sparking connections, enriching lives and contributing vibrant spaces for discovery.
We offer early literacy programs, vibrant literary and cultural experiences, a creative studio, online learning, extensive print and digital collections, newcomer services and comfortable seating for meeting, collaborating and socializing. Visit us at aurorapl.ca
Anti-Black Racism and Anti-Racism Task Force 2018-2022
The Anti-Black Racism and Anti-Racism Task Force is established to develop strategies to eliminate racism and promote anti-racism in our community and the Municipal Corporation. The task force will identify real and actionable change with the goal of helping to remove systematic racism from the Town of Aurora.

Member of Council
Councillor Harold Kim

Citizen Members
Edlene Antonio
Shivangi Bagga
Jennie Dekkema
Noor El-Dassouki (Chair)
Keenan Hull
Mae Khamissa
Mark Lewis (Vice Chair)

Staff Liaison

Techa van Leeuwen, Director of Corporate Services, ext. 4748

Terms of Reference
ABRARTF Terms of Reference 2018-2022
What is Black History Month?
Although the celebration of Black achievement in Canada dates back to the 1920s, it wasn't until 1995 when Black History Month was officially recognized in Canada after a motion was introduced by the Honourable Jean Augustine, the first Black Canadian woman elected to Parliament. For more information please visit Black History Month in Canada.
If you are interested in having your event included in the Aurora event listing please email us.
Announcement