The Town of Aurora values diversity and inclusion and works to celebrate every member of our incredible community. Thanks to community input, our generous sponsors – Desjardins Insurance, SmartCentres, The Lind Realty Team and Unique Media Solutions – as well as the talented artists at Moonlight Murals Collective, the Community Builds Community mural honours the diversity of our community and the vibrancy it adds to our Town.
Community Builds Community depicts hands of various ethnicities and genders sewing a quilted blanket that contains patches reflective of many cultures and language groups that call the Town of Aurora home. The mural's theme is unity through diversity and inclusion, and it speaks to how prosperous communities are created by people coming together to weave different identities and traditions into something beautiful.
Community Builds Community is located on the north wall of the Lind Realty Team building at 15105 Yonge Street.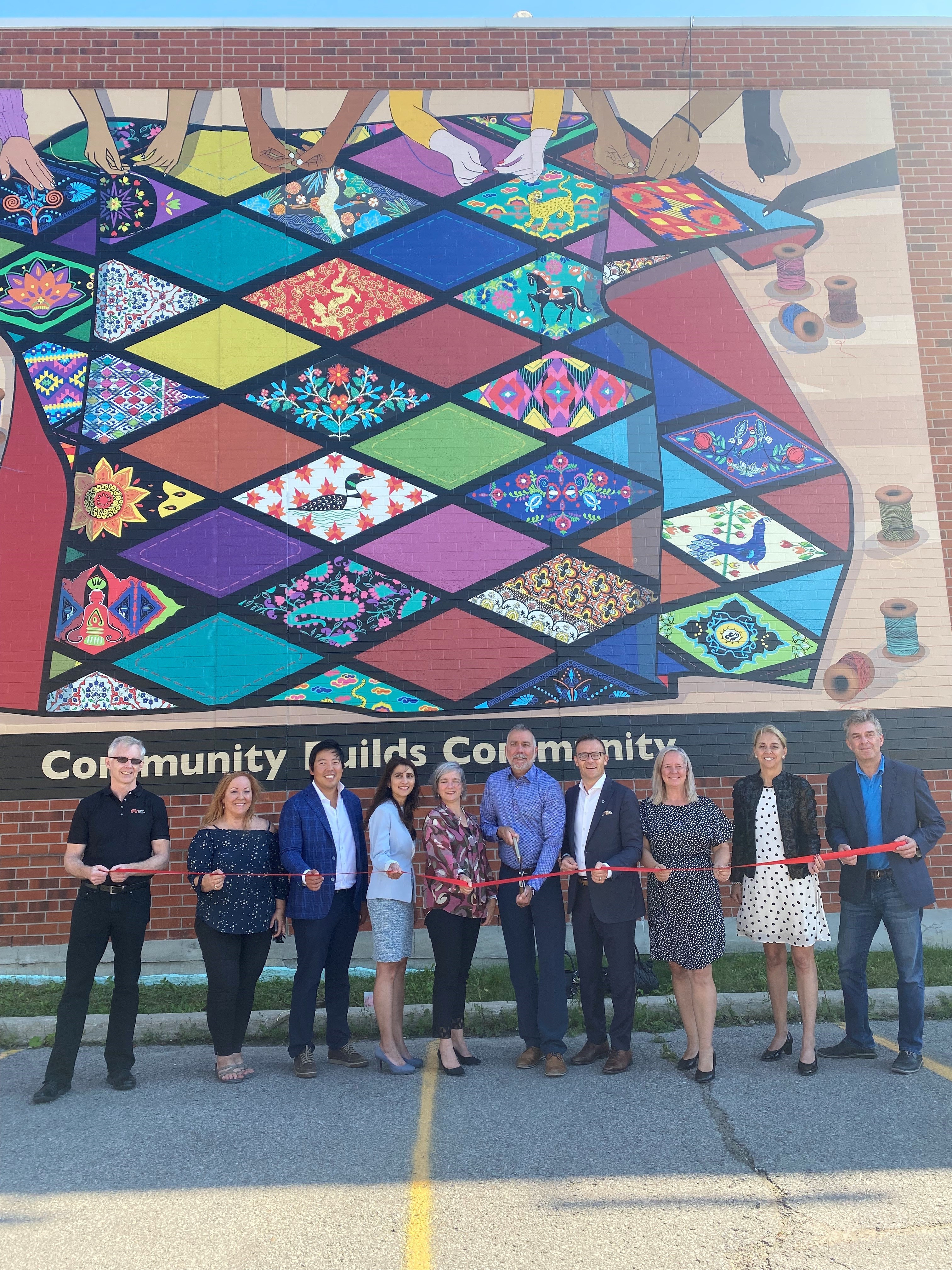 As part of our ongoing commitment to celebrating and honouring the diverse fabric of our community, the Town of Aurora is continuing its work on a number of important initiatives, including:
Indigenous Relations Committee
Diversity, Equity and Inclusion (DEI) Strategic Plan
For more information on diversity and inclusion, and the many cultures and language groups that call Aurora home, please visit: