Posted on Saturday, September 24, 2022 11:51 AM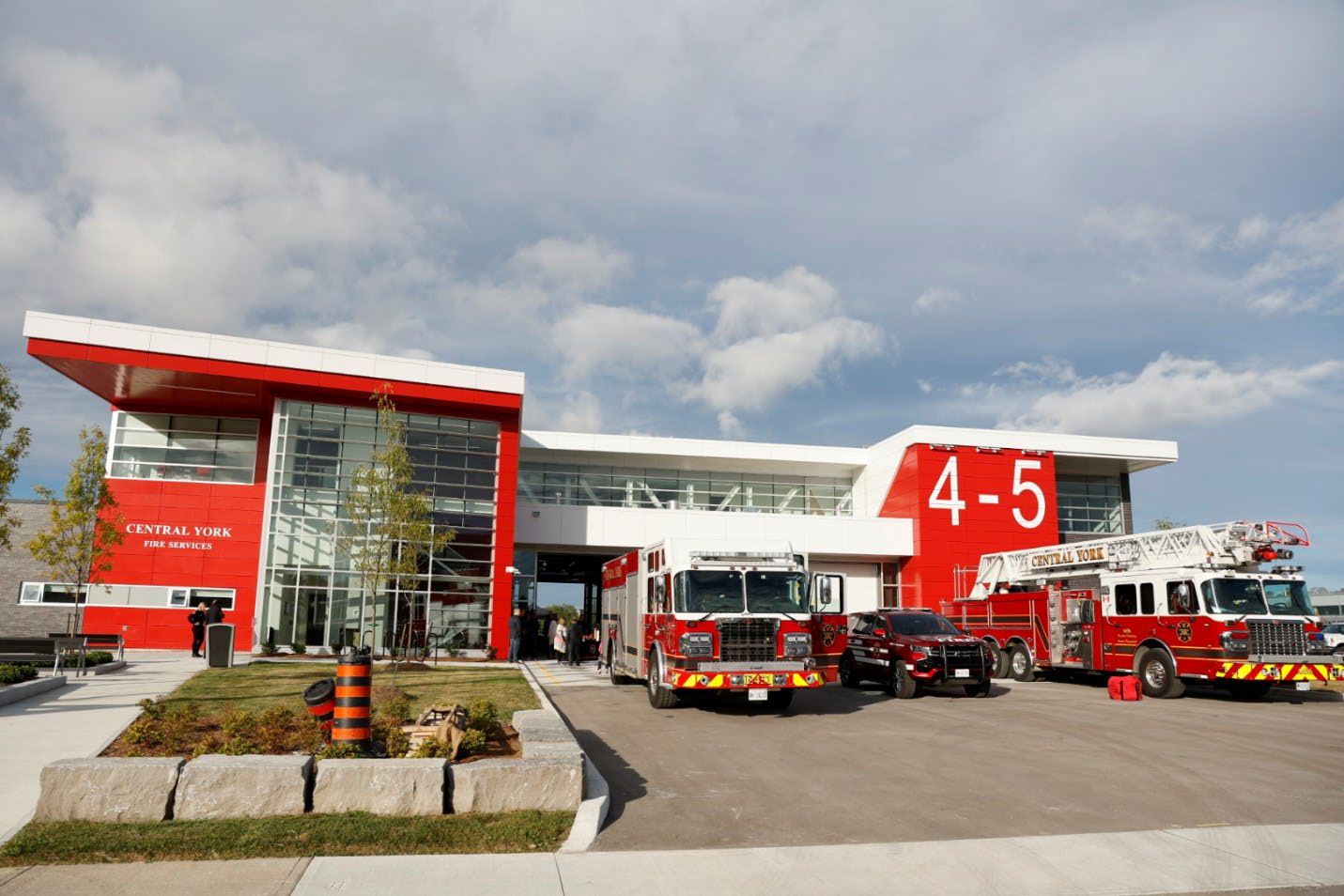 A new era for Central York Fire Services (CYFS) officially launched on Saturday, as the CYFS fire leadership team along with the Mayors and Councillors from the towns of Aurora and Newmarket officially opened Fire Station 4-5, CYFS' new 23,000 square-foot, headquarters and training facility.
Fire Station 4-5 is the first fire station to be jointly built by the two towns since their fire services were consolidated in 2002. With a central location at 300 Earl Stewart Drive in Aurora, along with innovative...
Posted on Friday, September 23, 2022 10:16 AM
Save the date! The GO VAXX Bus is coming to Aurora on Wednesday, September 28 from 10 a.m. to 6 p.m. at the Aurora Seniors Centre (90 John West Way). Get your first, second, booster and paediatric vaccines for children aged five to 11. Fourth doses will be available to those who are eligible.
You can book an appointment 4 days in advance of the clinic date atOntario.ca/vaccinebus. Walk-ins are accepted, while supplies last.
Posted on Wednesday, September 21, 2022 02:20 PM
Experience the arts and culture festival online and in-person from September 23 to October 16
---
Starting Friday, September 23, jump feet first into creativity and explore all there is to offer during Culture Days. Aurora's Multicultural Festival is a great way to kick off this exciting three-week interactive, immersive arts and culture event happening across Aurora and Canada with a mix of in-person and online opportunities.
The Town has collaborated with local cultural organizations to bring...
Posted on Wednesday, September 21, 2022 01:20 PM
Community Benefits Charge
Council approved a Community Benefits Charge (CBC) bylaw that will help the Town recover capital costs from the services it provides to support high-density development and redevelopment. The CBC replaces a previous mechanism in the Planning Act, which expired on September 18, 2022, that allowed for increased height and/or density in return for the provision of a benefit or cash contribution. The new CBC will apply to residential developments of at least 10 residential units...
Posted on Tuesday, September 20, 2022 03:29 PM
Please note, Sheppard's Bush Parking Lot will be closed for new paving operations. Access to the parking lot and to Sheppards Bush from this location will be closed by the dates indicated below:
The following timeline may require adjustment is weather factors in to paving operations.
Anticipated Start Date: Tuesday, September 27, 2022
Anticipated Completion Date: Wednesday, October 5, 2022