In addition to the many wonderful stores we hear about individuals stepping up to help our front line workers, our seniors and homeless, so too are our local commerce and businesses.
Restaurants in particular are donating and providing critical food supplies to many who are struggling in these challenging days. There are others however, who are more silent on the sideline and have had little to no recognition for their acts of kindness and generosity.
Here we want to recognize these businesses with a simple "Thank-you" for all you do….you are making a difference.
Pfaff Automotive
Photo Gallery: Mayor pfaff will appear here on the public site.
Pfaff Automotive donates 25,000 masks to Southlake and provides both volunteers and transportation for delivering meals to the vulnerable throughout York Region during the COVID-19 pandemic.
The Town of Aurora gives a thank you to Pfaff Automotive for providing:
25,000 masks to a variety of hospitals including Southlake,
Partnering with Peter & Pauls to support CHATS by delivering meals to our vulnerable citizens.
Volunteers from Pfaff are delivering meals using Pfaff cars to support Dixon Hall Neighborhood Services (helping most vulnerable and at risk in the community of Toronto).
Pfaff's arms are reaching far and wide, helping to make a difference!
Healthy Planet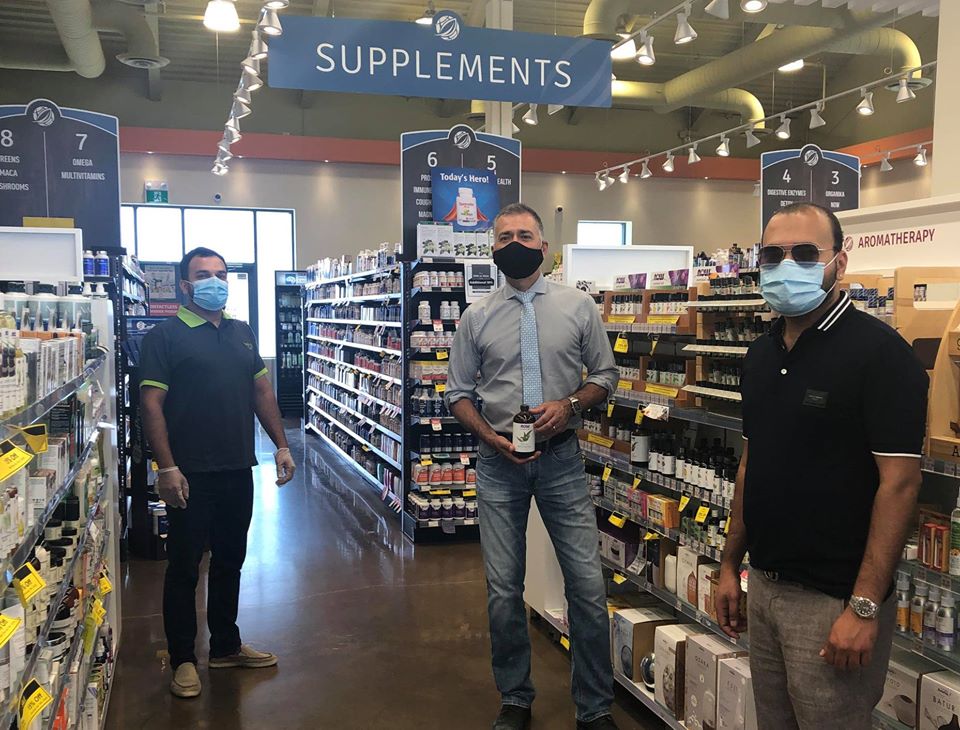 Healthy Planet has been donating to various hospitals in the York Region and profits from the sales of their PPE are also going back into the community. In addition, skids of food are being donated to women's shelters that impact the Aurora and York region.
Hospitals such as Southlake, MacKenzie Health, Baycrest to name a few are all receiving PPE from Healthy Planet. Skids of food continue to be donated to Sandgate Shelter to support vulnerable women during a time when they are often trapped in abusive environments. Furthermore, the profits from the sale of PPE are being donated back to the community based on charities chosen by staff.
Healthy Planet knows all too well the benefits of a healthy community and are doing their part to support the vulnerable and various charities in Aurora and beyond during this pandemic.
Thank you to Healthy Planet