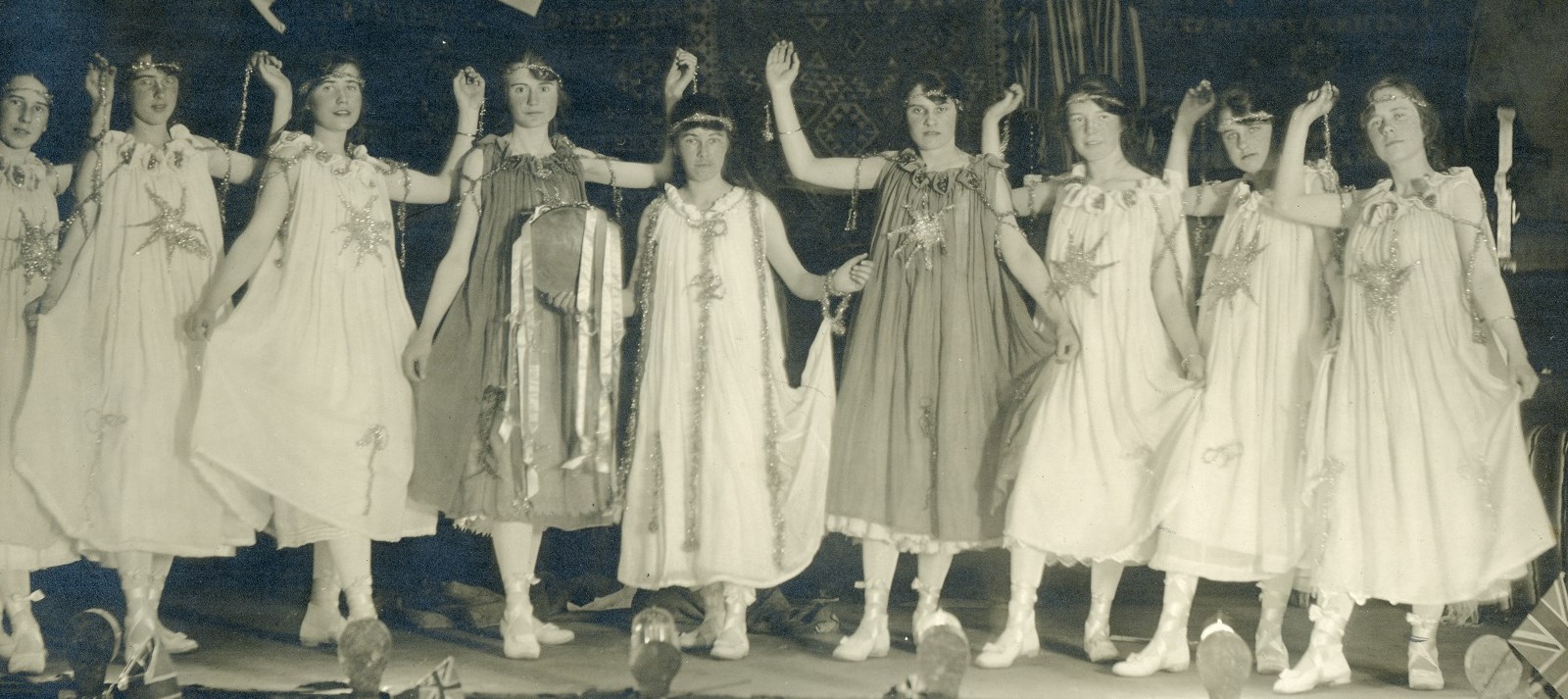 Cast Members from the Temple of Fame, 1918, Aurora Museum & Archives (2015.11.185.1)
In 1901 and again in 1918, The Aurora Dramatic Club produced an interesting theatrical production – one in which gods, royalty, and even concepts were personified by local women in bespoke costumes. A century later, the Aurora Museum & Archives undertook the ambitious effort to produce a modern version of the Temple of Fame to celebrate the 100th anniversary of the 1918 performance.
This film was created by using amateur footage from the 2018 theatrical production that took place on May 11 to 13 at Aurora's Trinity Anglican Church.