For general inquiries, please send us an email and someone will get back to you as soon as possible.
If you prefer to speak over the phone, you can reach out to Michelle Johnson, Collections and Exhibitions Coordinator, at 365-500-3178.
If you have a research request, please complete the Research Request Form
If you have an object you would like to offer for donation, please complete the Donation Form and Museum staff will promptly respond to your inquiry.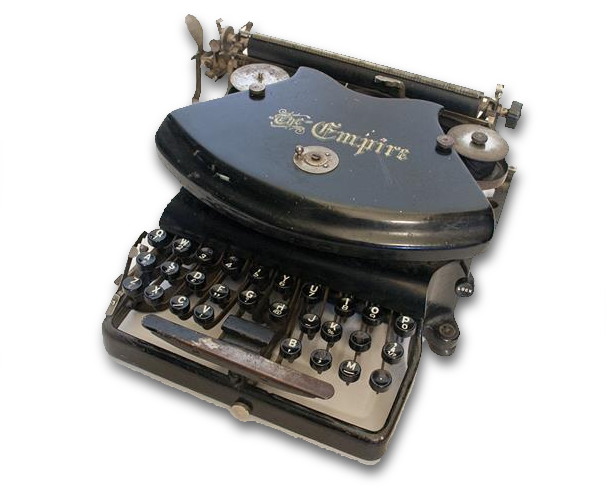 Typewriter, c.1930s Aurora Museum & Archives (999.41.2)