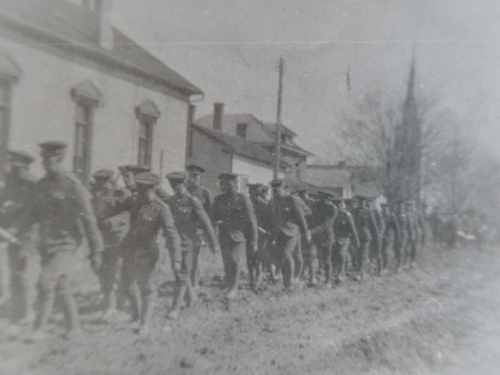 Soldiers Marching North on Victoria Street, Aurora, WWI, Aurora Museum & Archives (987.6.2)
Aurora's historic military regiment can trace its roots to before the Revolutionary War. Local soldiers participated in some of the most significant battles throughout the 19th, 20th and 21st centuries.
Swift & Bold: The Queen's York Rangers re-tells the history of the regiment and its battalions with dramatic re-enactments and interviews, taking the audience on a journey from the 18th century through to modern times.