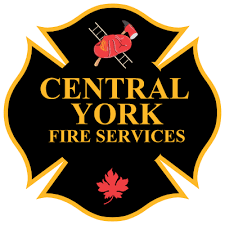 On January 1, 2002, the Aurora and Newmarket Fire Departments officially joined forces to form Central York Fire Services (CYFS).
CYFS is now able to provide more effective and efficient protection to the communities of Aurora and Newmarket, in the form of rapid response to calls for assistance, fire safety and fire protection.
CYFS operates under the direction of a six-member Joint Council Committee made up of three members from each of the Town Councils of Aurora and Newmarket. The Joint Council Committee provides and administers a borderless, single tier of fire protection and prevention services throughout both towns in accordance with the Consolidated Fire Services Agreement and the Fire Protection and Prevention Act.
CYFS has completed a Master Fire Plan. The plan is a strategic blueprint for fire protection that addresses all local needs and circumstances based upon costs the community can afford. The master fire plan is a framework for municipal decision making which should link council policy setting responsibility and the fire service operational expertise to accommodate short, medium or long-term planning.
Additional Resources