COVID-19 Updates: Visit our COVID-19 webpage for full details and up-to-date information.
---
The Town of Aurora is a Youth Friendly Community
The Town of Aurora continues to thrive with its latest achievement – designation as a Youth Friendly Community. Aurora is now recognized as a Platinum Youth Friendly Community, joining an elite list of municipalities committed to serving its youth aged 13 to 19.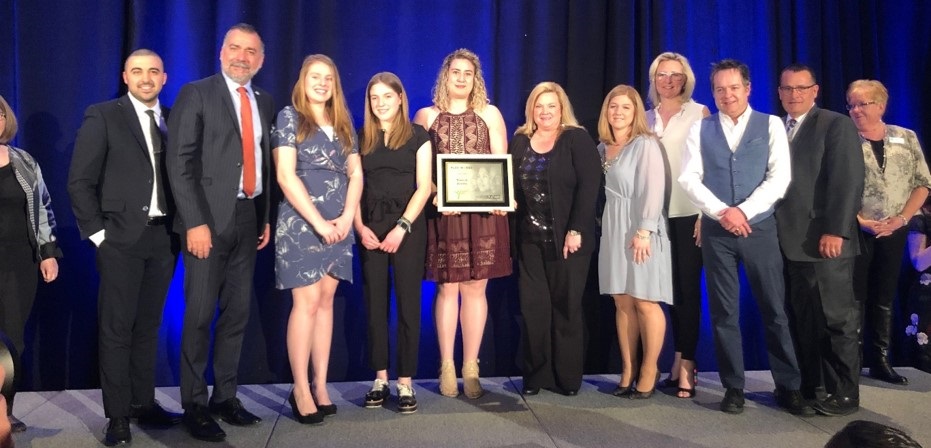 Youth Friendly Community Recognition

The Youth Friendly Community Recognition Program of Play Works acknowledges communities that have invested in various opportunities for youth in recreation, sports, arts, drama, dance, volunteerism and leadership development. Youth Friendly Communities must meet several criteria that demonstrate a strong commitment to engaging youth between the ages of 13 to 19.
To achieve platinum status, communities must recognize that adolescent youth have different needs for play than children or adults do and intentionally develop, fund and sustain programs and services to meet youth needs.
For more information, please contact the Youth Division
What is Play Works?
Play Works is a group of organizations concerned about the future of youth and focuses on bringing back the power of play to youth in Ontario. The Youth Friendly Community Recognition Program recognizes communities across Ontario that meet the changing needs of adolescent youth.
Aurora previously received the Play Works Silver Youth Friendly designation in 2016. The criteria to achieve a platinum designation stems from connecting and empowering youth to express themselves and have a continuous voice in the community. Thanks to the support of our local, youth-serving organizations, schools, and school boards, the Town was pleased to be recognized as part of the 2019 program.
Teens In Focus: Highlighting Teens in Aurora
Inspired by National Youth Week, Teens in Focus is all about recognizing and celebrating the youth in our community. The program aims at highlighting youth ages 12 to 17 years across Aurora.

What is Teens in Focus?
There are no requirements for accomplishments or merit! Instead, we want to highlight the everyday teens in our community, including those that make a difference, that are amazing friends, and that are just typical teens. The Town of Aurora is proud to have these teens as part of our community!
Nomination & Selection Process
Each month, teens will be selected from community submitted nominations and featured on the @AuroraTeens Instagram and the Town of Aurora website. Teens and community members are encouraged to submit nominations at any time by completing the following steps:
Email the Youth Division or Direct Message @AuroraTeens on Instagram.
Nominations must include name and Instagram username of the nominee (if they have an Instagram account), a brief reason why they are being nominated and a photo if possible.
Nominees must be between the ages of 12 to 17 years.
Nominations are subject to the discretion of Town staff. The Town of Aurora reserves the right to cancel, amend or change this program.
For questions or more information, please contact the Youth Division
Interested in Getting Involved? Join the Y.E.C.
Aurora's Youth Engagement Committee provides an opportunity for 11 teens, ages 12 to 17 years, to get engaged in the community. The applications are open to teens who live and attend school in Aurora. For more information, please visit the Youth Engagement Committee webpage.