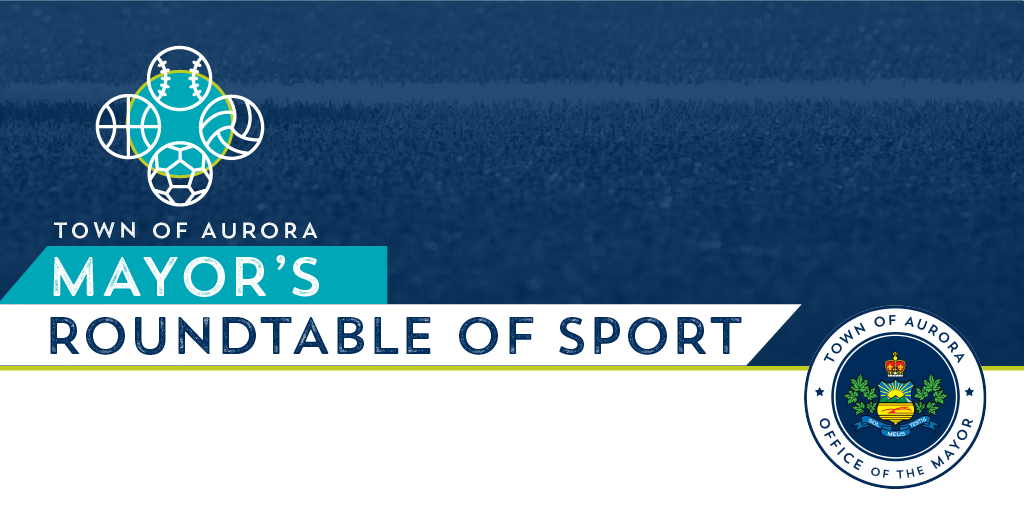 The Town of Aurora recognizes the significant impact that the global health crisis COVID-19 has had on our community and our local sport organizations. The Mayor's Roundtable of Sport has been created to empower all local sport organizations to work together to move sport forward and find solutions to address the current and upcoming challenges they are facing.
The roundtable will consist of members from local sport organizations, Town staff and members of Aurora Town Council. The meeting will focus on opportunities to collaborate and support sport organizations, how local sport organizations are engaging with their members during the current health crisis and the challenges they anticipate during this situation. Other key areas of interest will also be discussed.
The Mayor's Roundtable on Sport will not only meet during the COVID-19 health crisis, it will be an ongoing forum where the group will move forward the priorities of Aurora's Sport Plan, discuss critical topics in sport and demonstrate collaboration within a safe and inclusive environment.
Roundtable of Sport upcoming meetings
Date
Time
Topic
Wednesday, October 28, 2020
4:30 p.m. to
5:30 p.m.

Return to Sport:

Successes associated with Return to Sport
Challenges associated with Return to Sport

In the initial return-how was it address
Ongoing-still trying to work through
Where could your organization benefit from more information/support, etc.

Engagement with team staff-coaches, managers, trainers as well as convenors

Effective ongoing communication methods, what has been their greatest challenge

Sport Plan Updated:

Women & Girls in Sport-Sport Equity & Inclusion Committee
Inclusion in Sport Manual
Looking to participate? If you are from a local sporting organization and you are interested in attending, please email ehamilton@aurora.ca
For updates on the status of Aurora's municipal operations, cancellations and disruptions please visit our Covid19 webpage.