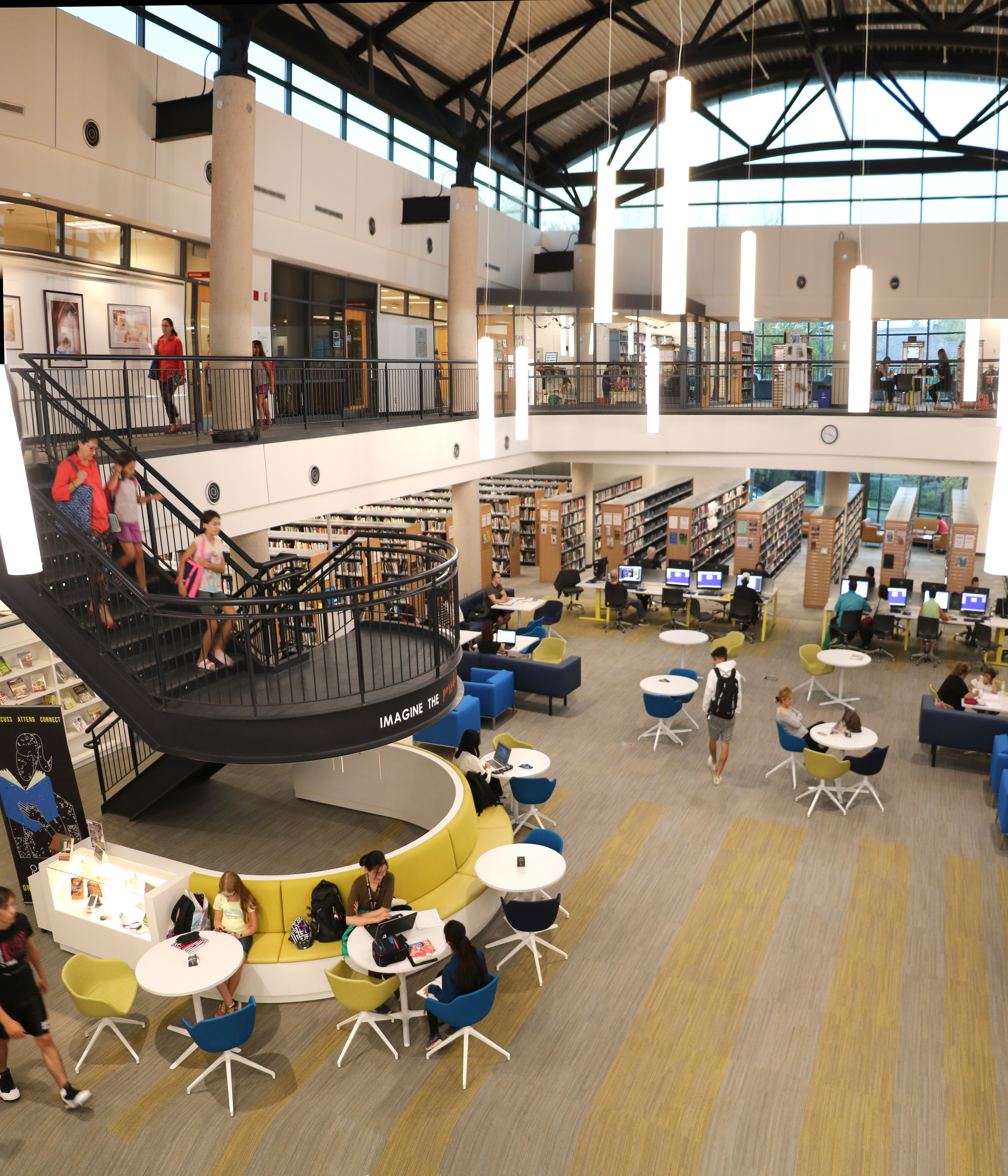 The Aurora Public Library is a vibrant community space that sparks learning and creativity.
They offer early literacy programs, vibrant literary and cultural experiences, a Creative Studio, online learning, extensive print and digital collections, and comfortable seating for meeting, collaborating and socializing.
Contact Information:
Website: aurorapl.ca​​
Phone:
905-727-9494
Address:
15145 Yonge Street, Aurora, O​N L4G 1M1
Hours ​of Operation:
Monday
9:30 a.m. to 9 p.m.
Tuesday, Wednesday, Thursday
9:30 a.m. to 9 p.m.
Friday, Saturday
9:30 a.m. to 6 p.m.
Sunday
1 p.m. to 5 p.m.
(The Library is closed on Sundays from Victoria Day weekend to Labour Day weekend)
Facility Bookings
For facility bookings, please contact the Aurora Public Library.
Phone: 905-727-9494 Ext. 339
Email: roombooking@aurorapl.ca